energy conservation, radiant barrier, attic ventilation, duct losses, Phoenix, phoenix, insulation, insulation, Arizona Public Service Company, Salt River Project

140 Watt Solar Fan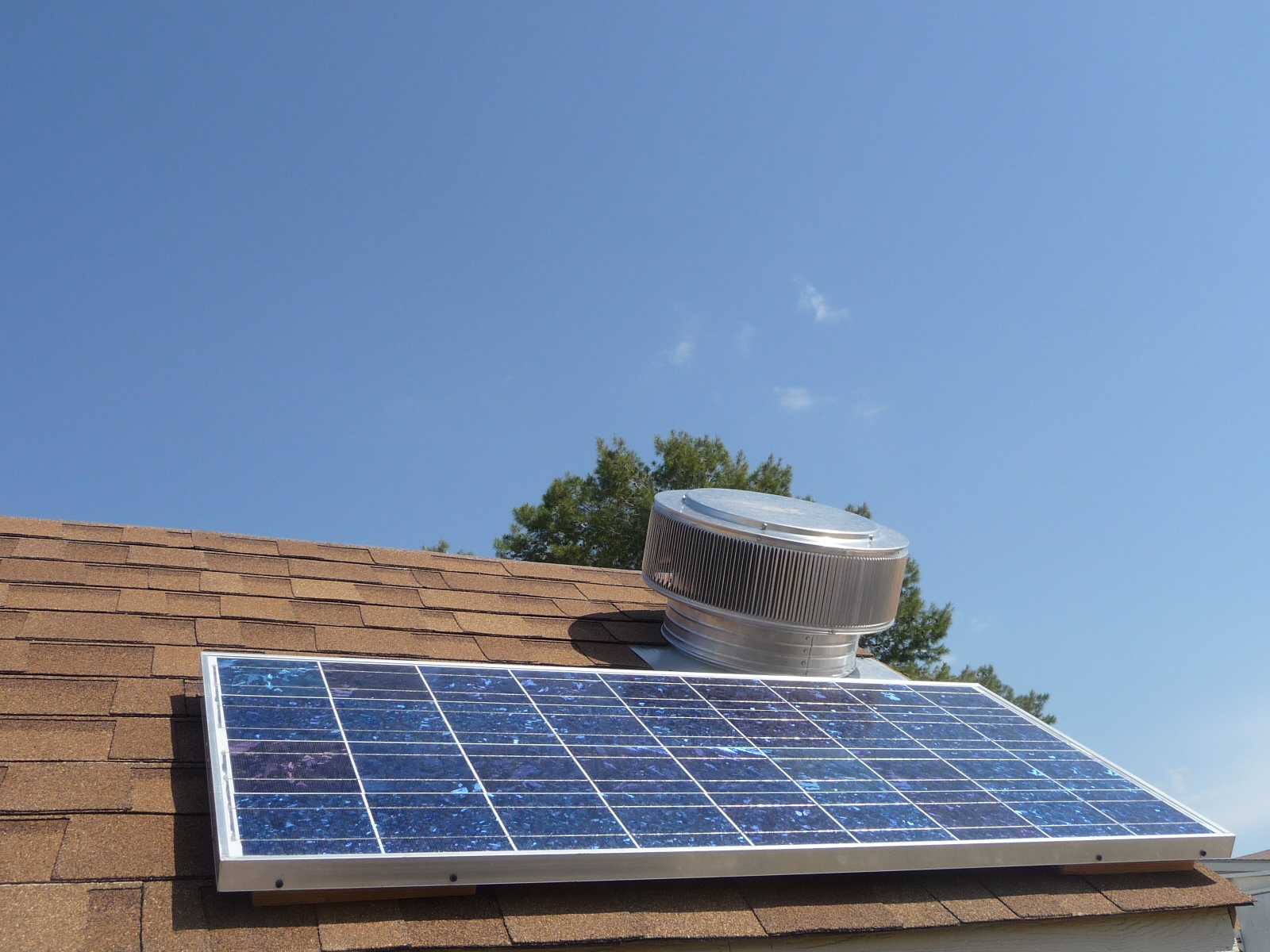 Three years of research and development have resulted in the ultimate solar powered attic fan. We've been following the various fans currently available and have also done testing on the actual output of 10 watt, 20 watt and 30 watt solar fans. Our testing has shown all of these fall short of having sufficient power to properly evacuate an attic area, especially in sunny climate.
Call: 602-867-3176
To return to the Phoenix page Click here
To return to our main page Click here
Click here to contact an application specialist or if you just have questions
Phone: 602-867-3176
Call today for an energy audit!
We accept all major credit cards
Webpage design and maintained by B Rad Design Group
Copyright 2004 Horizon Energy Systems. All rights reserved.
Information in this document is subject to change without notice.
Other products and companies referred to herein are trademarks or
registered trademarks of their respective companies or mark holders.