Home energy audit, home audit, energy audit in Phoenix, Blower door test, Heat pumps, phoenix, Home depot, APS, SRP, Arizona Public Service, Salt River Project, Tucson Electric Power, TEP, energy conservation, combined advantage rate, load controller, load controllers saves energy, lower electric bills are nice .
Contact us: 602 867 3176

PROPRIETARY PATENTED SUSTAINABLE BUILDING PRODUCTS
Home Energy Audits in Metro Phoenix
Thank you for considering Horizon Energy Systems for a home Energy Audit. For the last 36 years we have been inspecting homes and know where to look for problems. Our solutions are desert proven and Climate SpecificTM and we are the sole source for these products means and methods. There is no other company in the world that can offer to you our proprietary products.
At the end of the audit you will be given a plan of procedure and the related costs illustrating the benefits of each product and/or service. There will be no high pressure sales person calling the office to get you "approved" for a lower cost during the visit. We charge $89 for an energy audit which is refunded should you decide move forward with our suggestions and remediations.
New year special! Free NRG Audit and consulation (Metro Phoenix area, offer expires Feb 28th) Call 602 867 3176
To schedule a professional energy audit, email us your information: click here
Having an energy audit done by a trained professional is the starting point on a path to determine what products,
means and methods are best suited for your home. Every home is different and has specific needs, issues
and symptoms. Furthermore, the products and procedures must be applicable to the specific climate the home
is built in. The majority of what homeowners hear is esoteric speculation masquerading as science.
The building science group at Horizon Energy Systems has been doing in-home energy audits 1980 and we have
found problems specific to local home construction which vary with age of the home, how it's constructed and even
which direction it faces.
WHAT WE KNOW
Having been inspecting homes since 1980 and we know where the problems are that affect energy use and comfort.
We know what products are best suited for a desert environment. Did you know that adding more attic insulation can
be a step in the wrong direction and cause your home to use more energy? We will explain this during the audit.
Since we live in the desert we need products, means and methods specific to our desert environment...we call these
products "Climate Specific" and our proven track record of performance is documented by our satisfied customers,

Checking the "tightness" of a home (air sealing), is a great idea in cold climates where it's minus 20F
outside and the wind is blowing 40mph. This can reduce comfort and increase heating bills. We have neither in
the Valley and it's our experience this is not Climate Specific remediation in our environment. The reason these
types of suggestions are recommended is due to where tests for conservation originate. They come from the cold
Midwest and do not take into account homes built in the desert where our needs are different. Another reason is our
outdated and archaic building codes. Whether a home is built in North Dakota or Hawaii they all have the same
recommendations using the same building products. This is not "Climate Specific".
Building tightness is not as critical in a desert environment as in a cold climate.
Most Valley homes have air ducts that can be visually inspected so doesn't it makes more sense to just
assume there are duct leaks and seal them as opposed to paying $1250 for testing to see how leaky they are?
Then pay again to have a crew come out and seal them? We think so as well and therefore do not use a
blower door for duct testing, we just seal the ducts.
Adding more attic insulation: Since there are Federal and utility based incentives for adding more attic
insulation, this is recommended by most companies. Testing with ASU in 1991 on side by side identical
homes has proven that insulation stores heat and then passes it on through the ceiling many hours after
the sun goes down. Again, think "Climate Specific"...would you wear a sweater in August to do yard work
to keep cool? Insulation is very effective at keeping heat in a home but acts as a thermal storage system
making your A/C run longer and reducing comfort here in the desert. We have countless customers over
the years relate their experiences with us after adding more attic insulation and they have not been positive.
Horizon Energy Systems was started in 1978 in the frigid Midwest where adding more insulation proved
to be a benefit by keeping heat in. Keeping heat out is what we need in our environment and adding
more attic insulation will not accomplish this. We have developed, tested and manufacture our own "Climate
Specific" products that were designed specifically for your desert home.
Shade Screens: Our infrared testing has shown that a black, high density shade screen makes windows
hotter on the inside, not cooler. They become miniature solar ovens trapping air and heating it to over 135F
when the infrared heat from the sun strikes them. If you already have shade screens installed we can show you a simple,
low cost method of preventing the solar oven effect during the audit.
Radiant Barrier: We have found over the years that radiant barriers installed in the valley are either manufactured
incorrectly (one layer), installed incorrectly, or a combination of both. A correctly manufactured reflective
membrane should help control heat gain, heat loss and be impervious to performance degradation from dust
in the attic and walls. We can assist you in choosing the correct membrane for your application.
To schedule a professional energy audit, email us your information: click here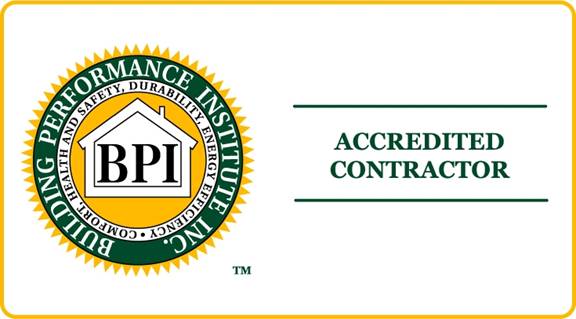 WHAT IS AN NRG AUDIT?
An energy audit of your home will reveal areas that are currently wasting energy, decreasing the quality of the indoor air, lowering your comfort and wasting money. The cost of oil and natural gas are on the rise and historically, don't go back down which raises the cost of making electricity. Rising energy costs are going to continue. Conserving energy an excellent investment not only financially, but also increases the comfort of your home and makes your HVAC equipment last twice as long (they run half as much). A stable 25% (or more), return on your investment is easily achievable and can only offer a higher return as energy rates continue to rise.
HOW MUCH CAN I SAVE?
Your savings depends on how many existing problems are found. The more problems we find and fix, the more you save. Since 1991 we see savings on your entire energy bill ranging from 25% to over 50%. Again, it depends on how many problems are found and addressed.
WHAT ARE THESE "PROBLEMS"?
The largest problem we have found in homes is the movement of heat. Understand heat is like gravity, it never stops moving if there is a difference in temperature (Delta T), and the higher the Delta T, the faster it moves. Infrared heat emits into the insulation from 1/4" hot, stucco walls and hot roofs that can easily reach 160 degrees. This heat easily travels through the walls and ceilings of homes and is stored for hours in the insulation. This is why your home is most uncomfortable in the late afternoon/early evening and costs so much to stay comfortable. The proof is asking where the most uncomfortable room is in the house. Almost every time it's the Southwest corner as this is the area in the sun the longest and when infrared heat is the most intense. Or, the room farthest from the source of cooling.
WHAT WILL BE DONE IN OUR HOME?
We have had several problems in the recent past with other companies claiming to do what we can do or abusing our products. For this reason we choose not to divulge our trade secrets here but will be happy to show in detail in your home our desert tested, proven, proprietary products, procedures and applications. Every home has different needs so there is no "cookie cutter" solution for all homes. Please don't fall for one. Before your buy anything from anyone, get the facts and ask for documentation.
HOW MUCH IS THE NRG AUDIT© GOING TO COST?
To send a certified energy auditor out to your home for an inspection and documentation costs $89. Should you decide to implement our energy package the cost of the NRG Audit tm is refunded. Have an expert tell you where to best invest and how to increase the comfort of your home by spending the least amount as possible.

HOW LONG DOES IT TAKE?
The NRG Audit© takes about two hours for a 2,000 square foot home. Call today, the longer you wait, the more you are wasting. (602) 867-3176 Or email our office and let us know what day would fit both of your schedules. We would like to talk to both of you so let us know when we can sit down together so all of your concerns can be addressed and solutions provided.
AM I ON THE RIGHT UTILITY RATE?
Our local electric utilities (Arizona Public Service and Salt River Project), have several utility rates for residential customers. Find out if you are paying too much by having our analyst do a rate comparison during the the NRG Audit.
ABOUT US
Horizon Energy Systems was founded in 1978 and is currently a licensed, bonded and insured Arizona HVAC and solar contracting company. We are BPI Certified and members of the Green Building Council and the Arizona Solar Energy Association and have an A+ rating with the Better Business Bureau. We have been inspecting and upgrading homes in Maricopa County since 1980.
Horizon Energy also manufactures energy conservation products that have been tested on homes just like yours. Proven results, guaranteed performance, right here in Phoenix. Our products are Climate Specific, patented and tested by ASU, private testing laboratories and thousands of happy, comfortable customers.

APS customers call: (602) 371-7171 ask for last years consumption history including demand charges . This is available to you and there is no charge. SRP customers call: (602) 236-8888 ask for last years consumption history. This is available to you and there is no charge. It would be beneficial to have this ready before our NRG Auditor arrives.
Click here for our email adress to schedule your audit or contact our Phoenix offices at: (602) 867-3176


Web page design and maintained by B Rad Design Group
Copyright 1997-2019 all images, text and HTML copyrighted by Horizon Energy Systems.
All rights reserved and violators will be prosecuted.
Information in this document is subject to change without notice.
Other products and companies referred to herein are trademarks or registered
trademarks of their respective companies or mark holders.