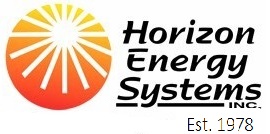 Contact us: 602-867-3176

PROPRIETARY PATENTED SUSTAINABLE BUILDING PRODUCTS
What is a ductless Mini Split?
Click here for our frequently asked questions page.
Images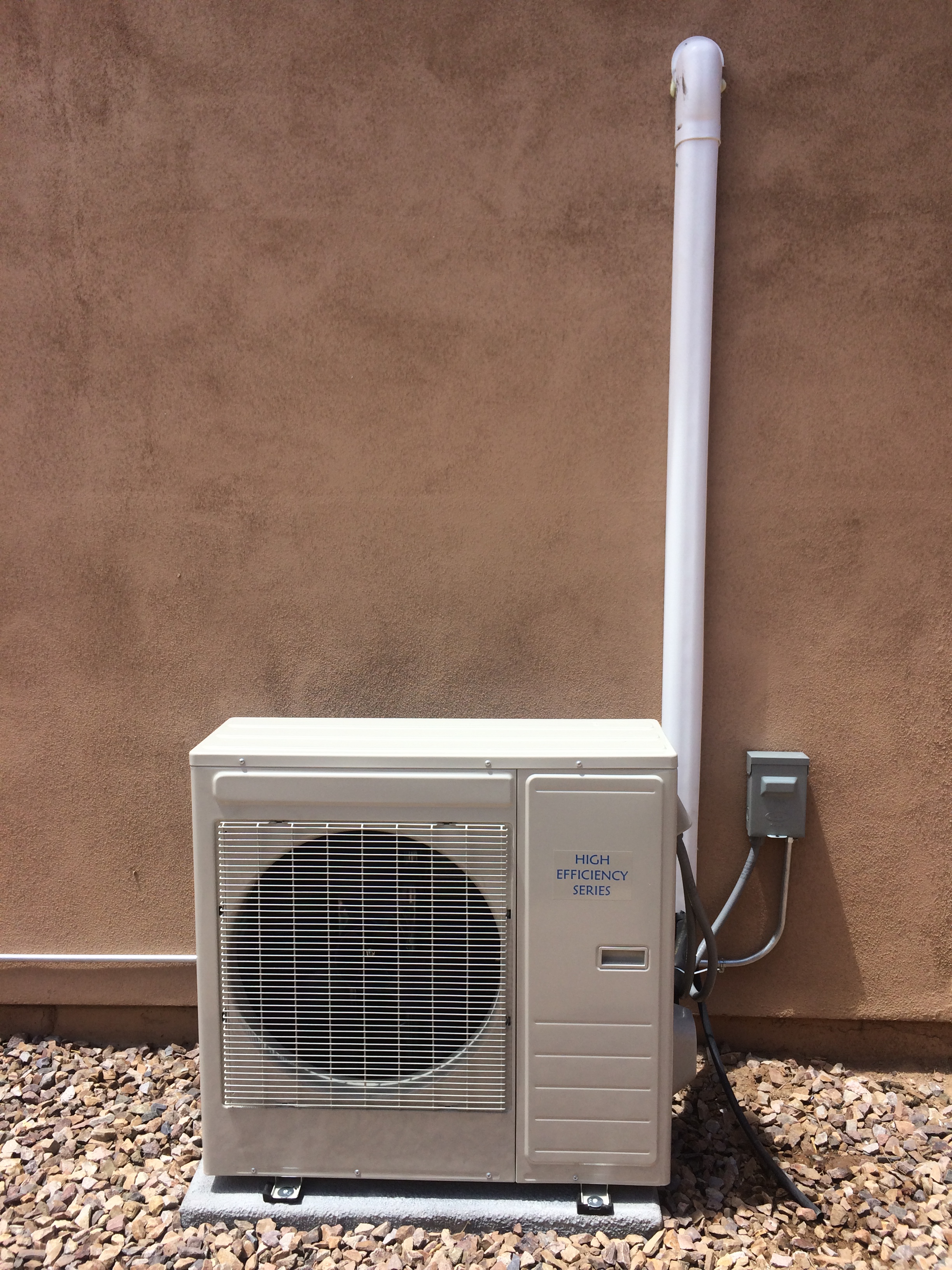 This is the outdoor unit for a 2 ton Thermal Zone ductless heat pump on a RV garage or Man Cave.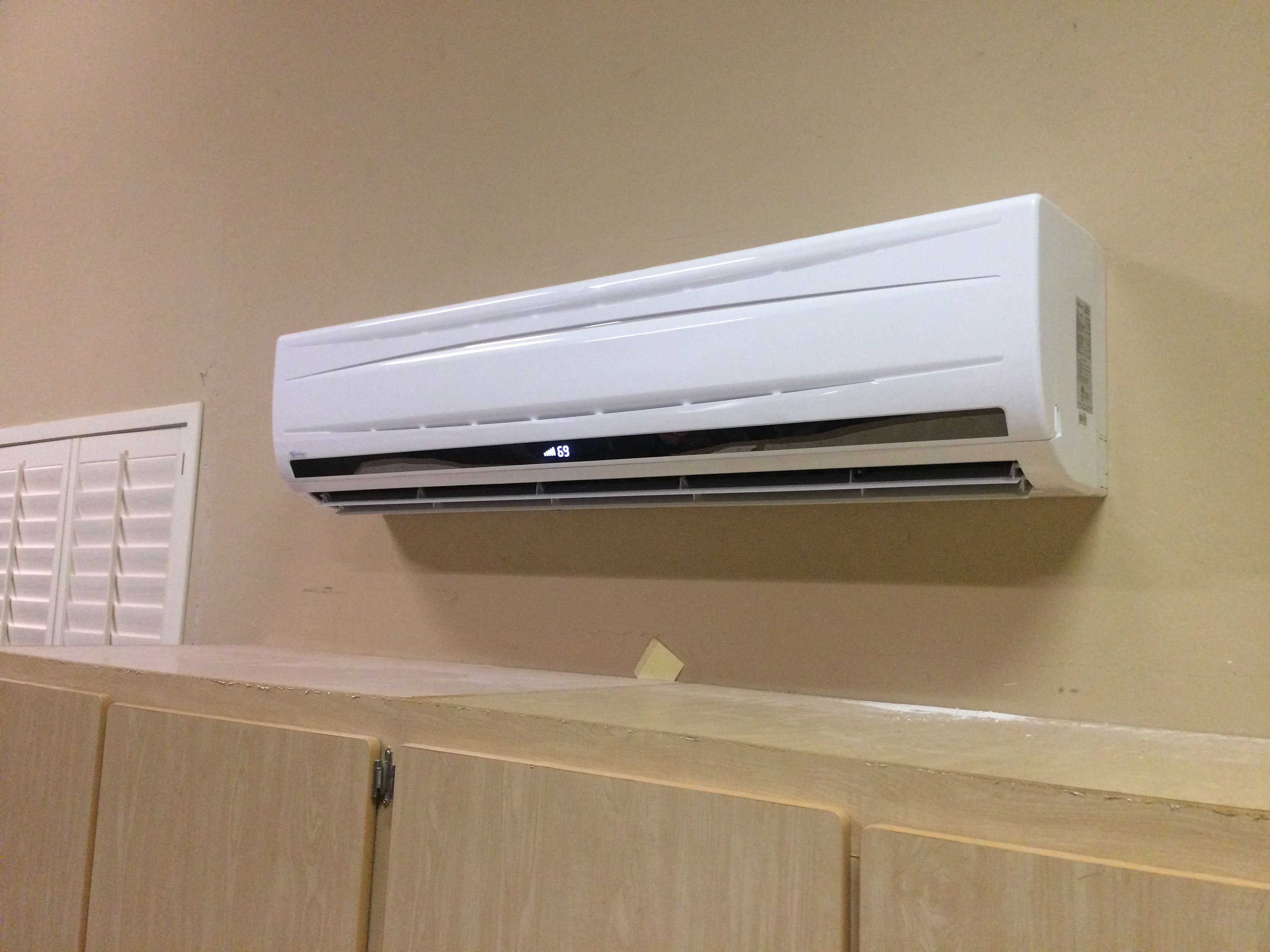 This is the indoor unit for the 2 ton Thermal Zone ductless heat pump.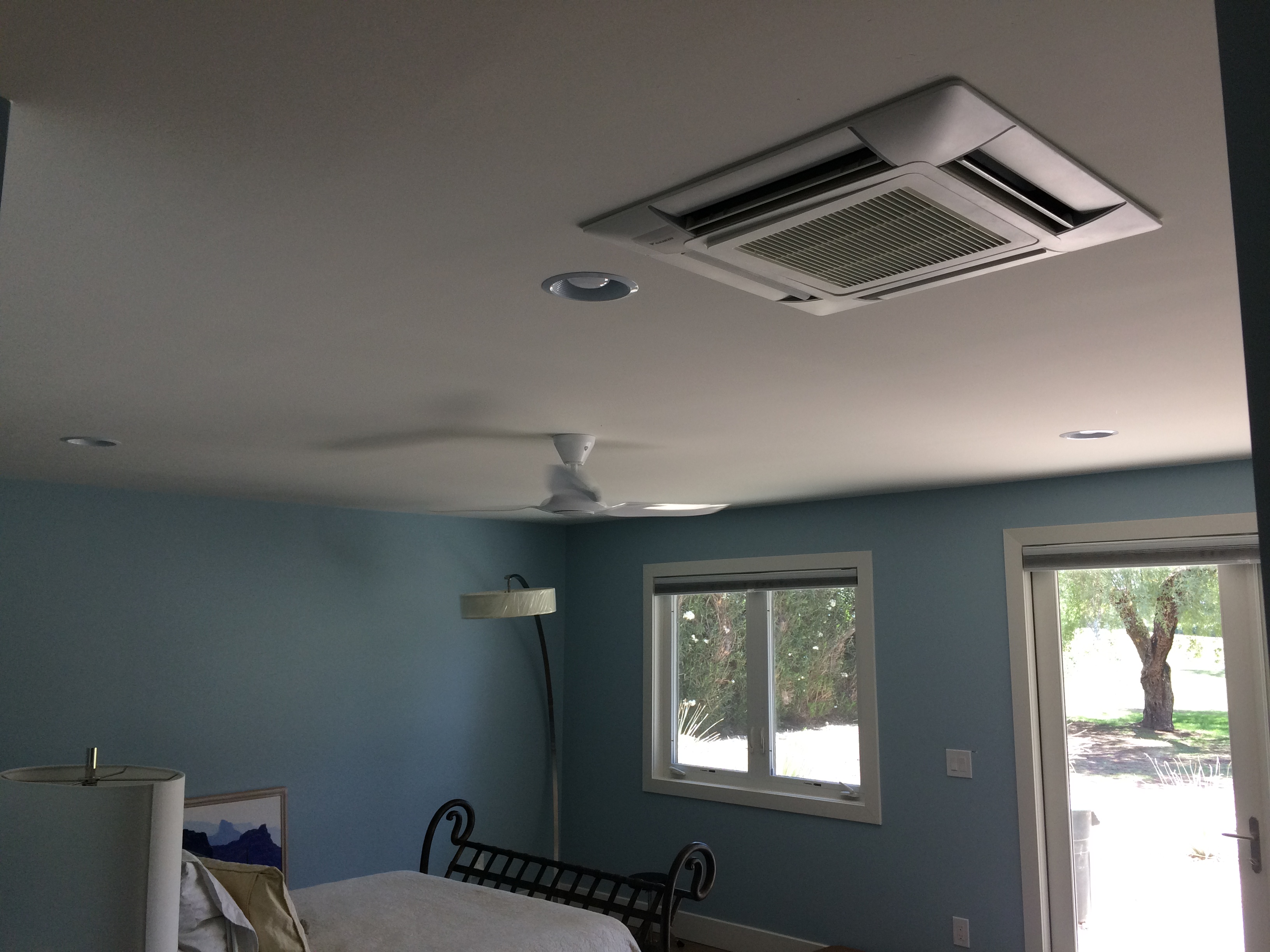 This is a 1 ton Daikin Ceiling Cassette, one of five in this home which completely replaced the duct system.
11 tons of cooler were removed and 6.5 tons of Daikin multi-split systems where installed.
The June APS electric bill went down from $510 to $173.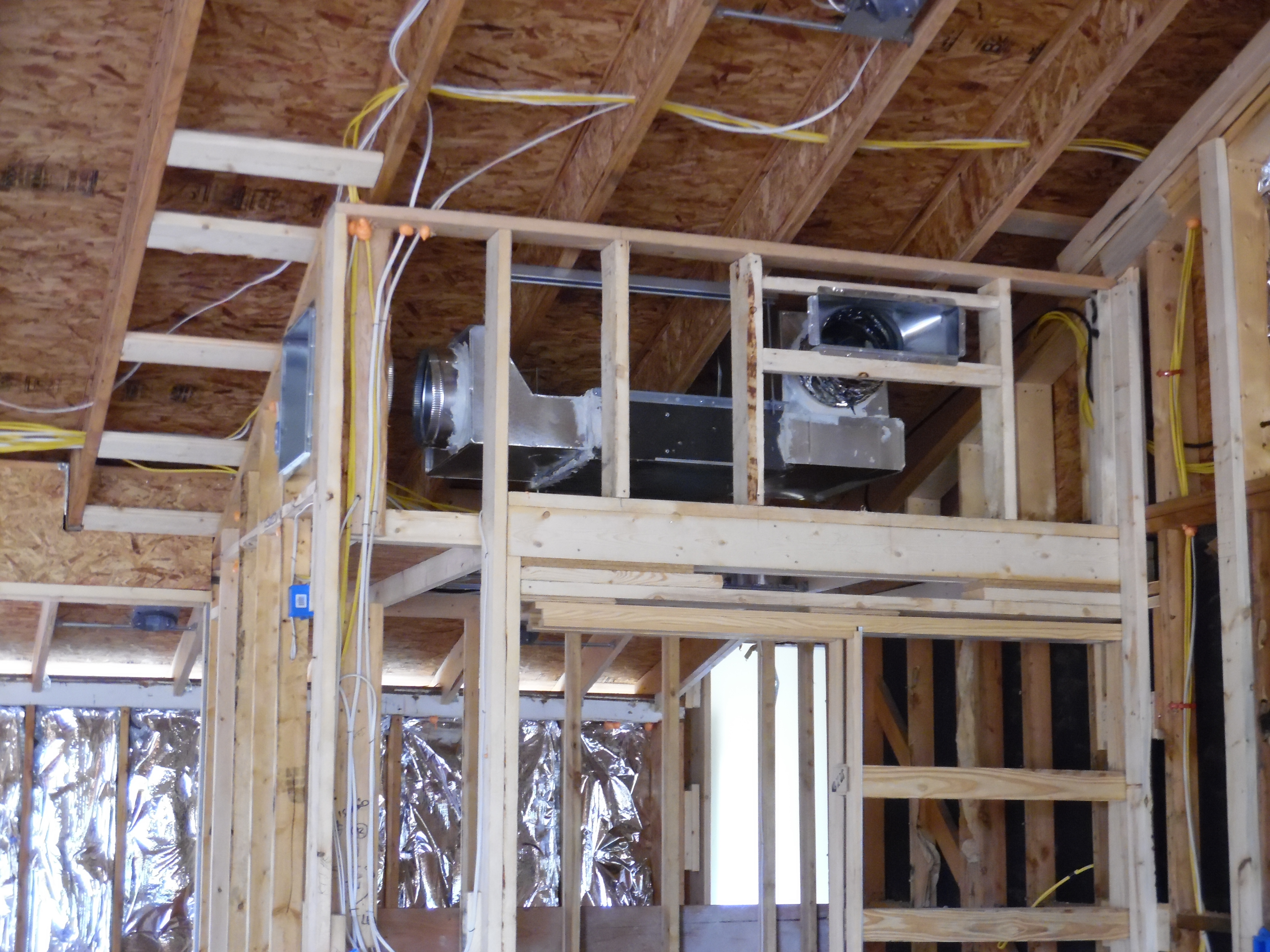 This is one of two Daikin Slim Ducted systems. The tiny air handler delivers 12,000btu's of cooling.
The return duct (on the left) is only 10" long and the supply duct (on the right) is only 6" long.
This was installed over a pantry and cools the entire kitchen area as a separate zone.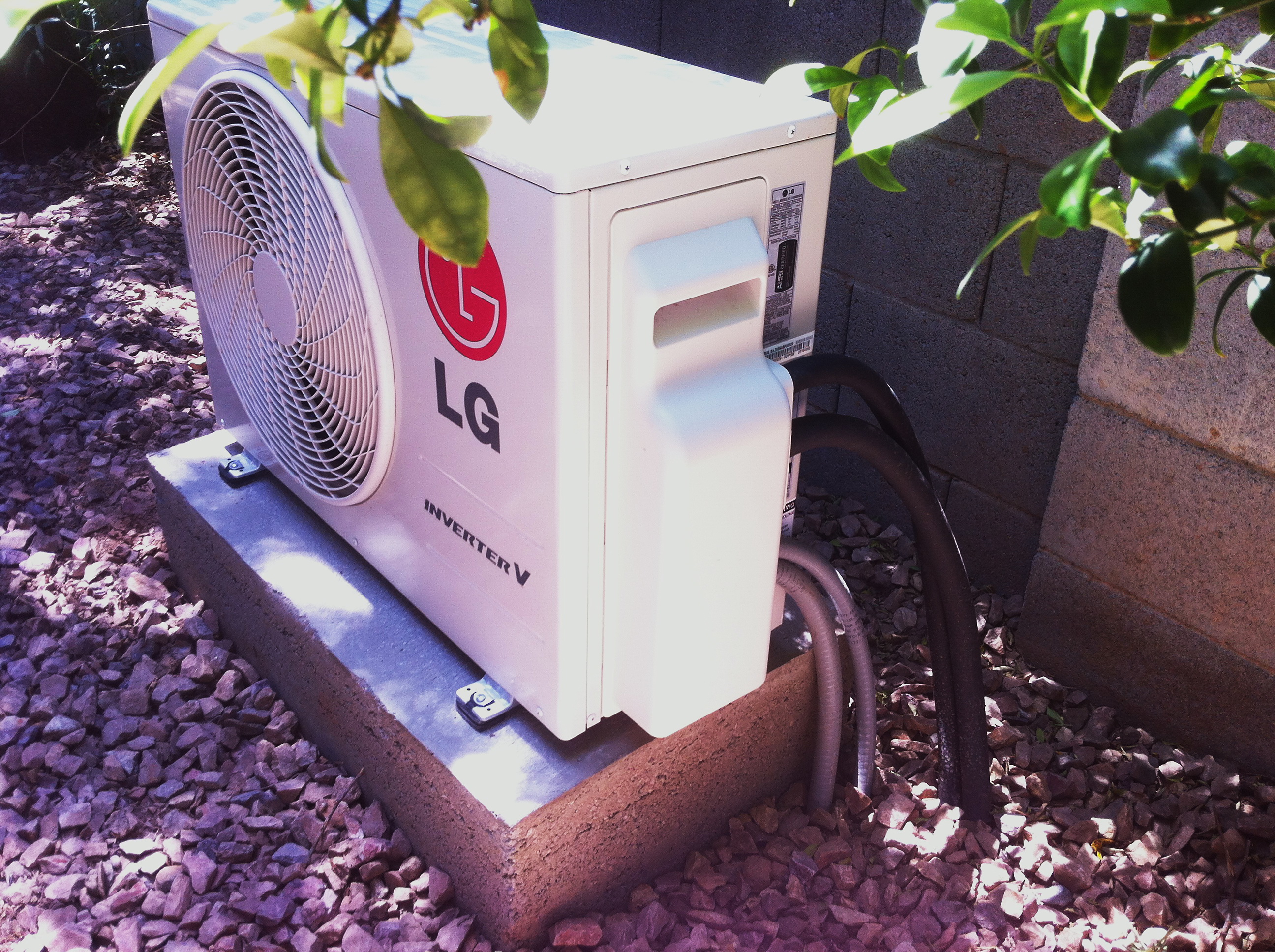 LG 2 ton with Inverter technology. The compressor is variable speed and only draws the power that is demanded by the sensors on the indoor coil. Nice unit, easy to work with, quality components throughout, on the higher end as far as price is concerned.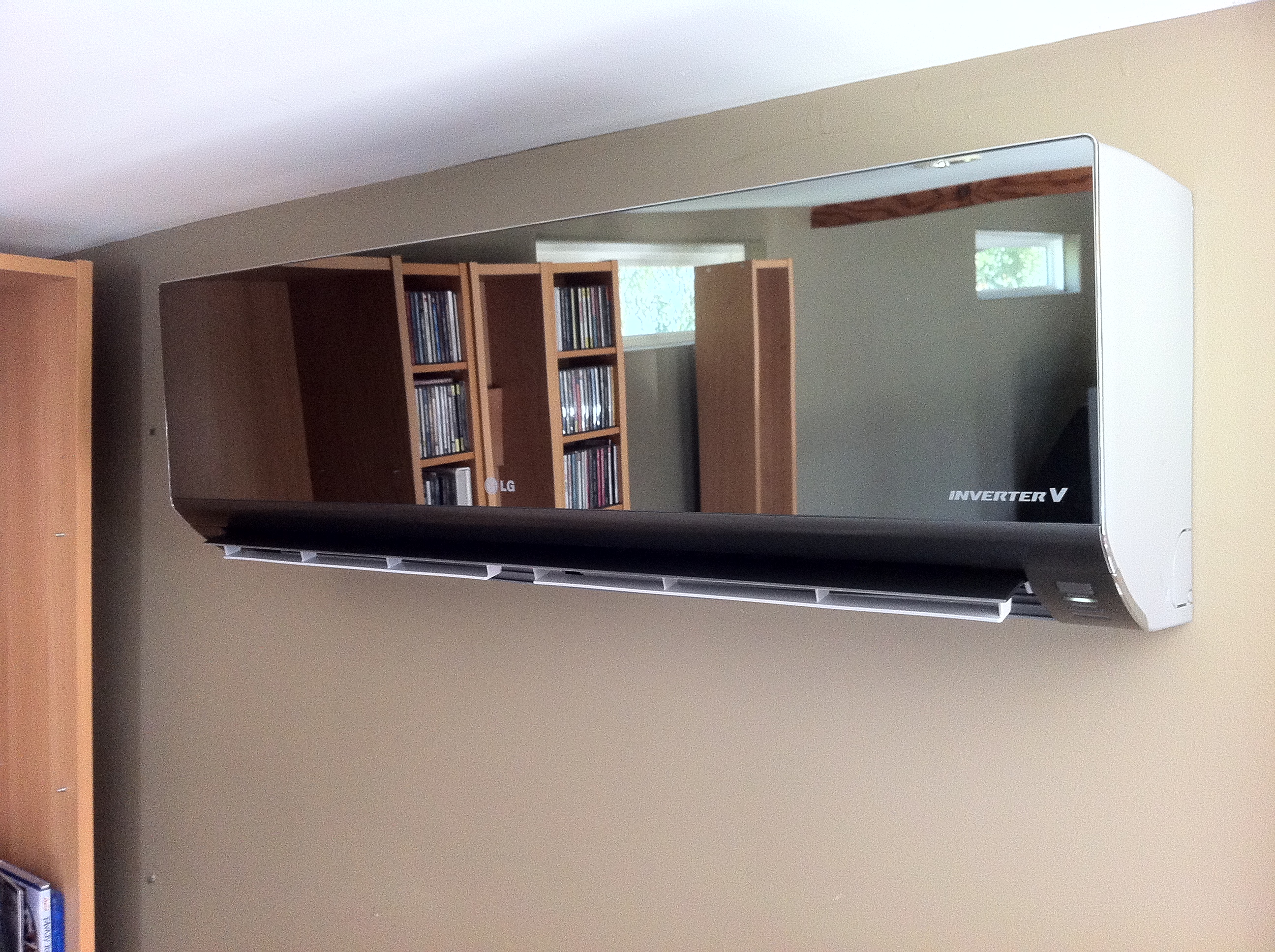 This is the LG indoor coil. There are several styles to choose from to match your decor with LG and this is the smoked glass front unit. This is so efficient at cooling (originally designed to cool one wing), the client only uses his central duct system when the outside temp goes above 115F.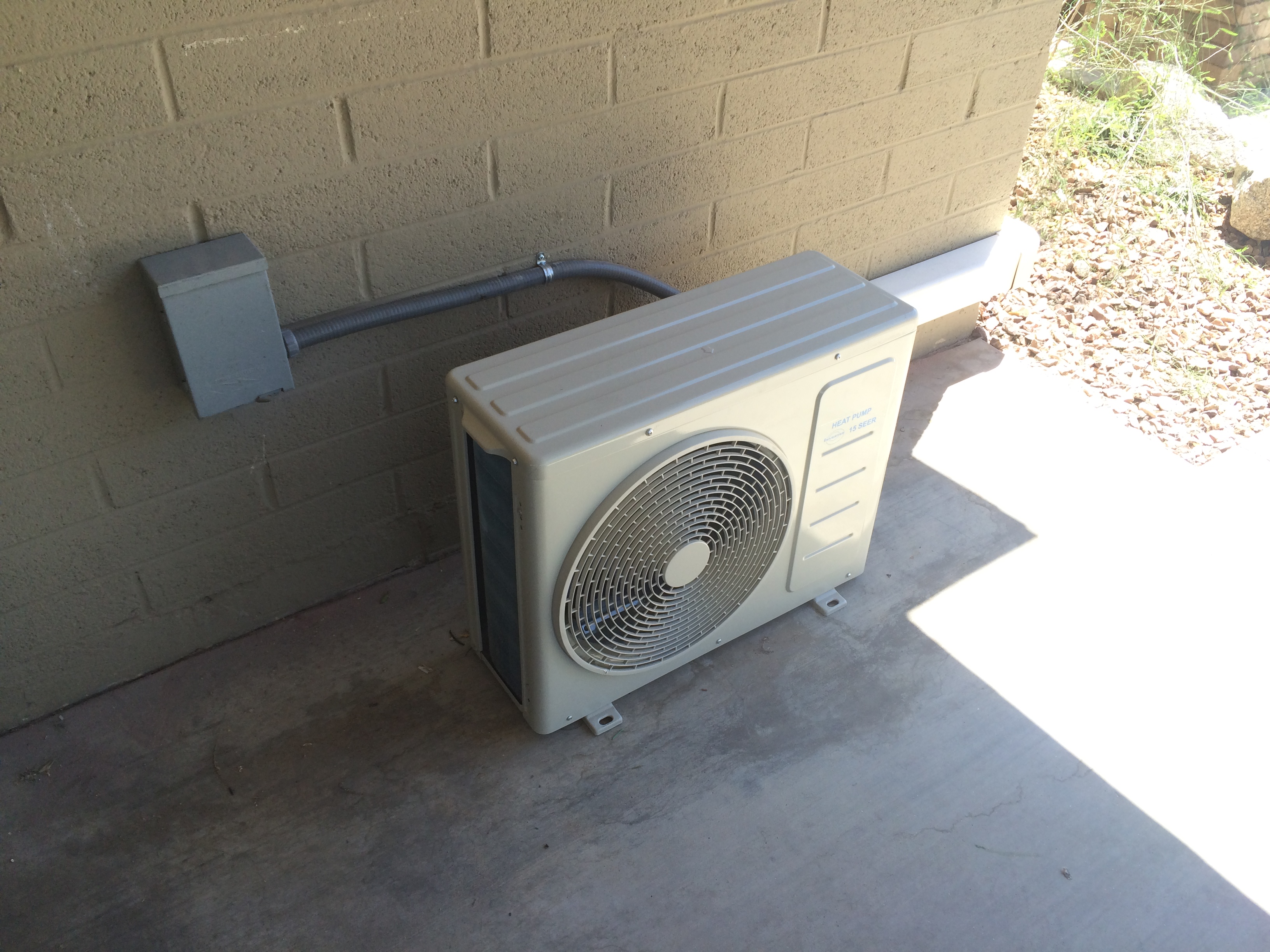 This is a 1 ton Mirage heat pump. This is cooling half of 5 bedroom ranch since he had
Thermal Control Membrane in his attic
installed in the attic and a
German Attic fan
to remove the solar heat. Mirage is a lower cost, no frills, reliable and quiet system. I would not hesitate to recommend them and the price is right.
This is the mirage indoor wall unit. Very quiet and powerful fan projects air 30' and keeps the house comfortable during expensive on peak hours. The rooftop 5 ton is shut off and only this is running all day non stop. Some days the compressor spins faster than others as this brand also has Inverter Technology.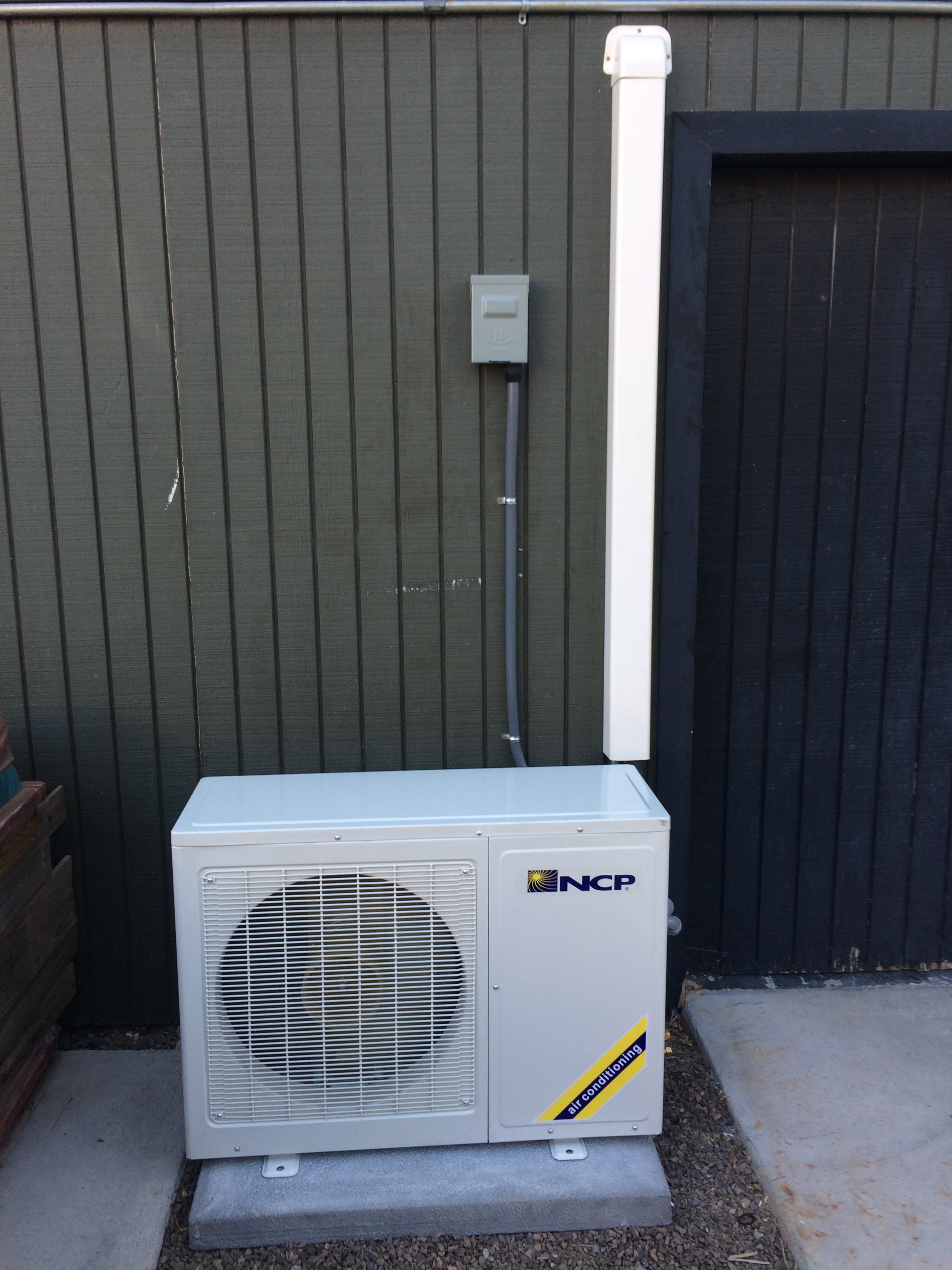 This is a National Cooling Products 2 ton a/c only serving a 800 sq foot guest house. No need for ducting when the system puts out this much cooling in one spot.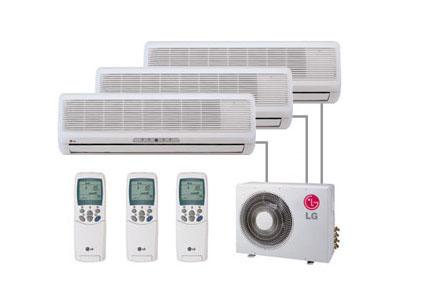 Proven savings: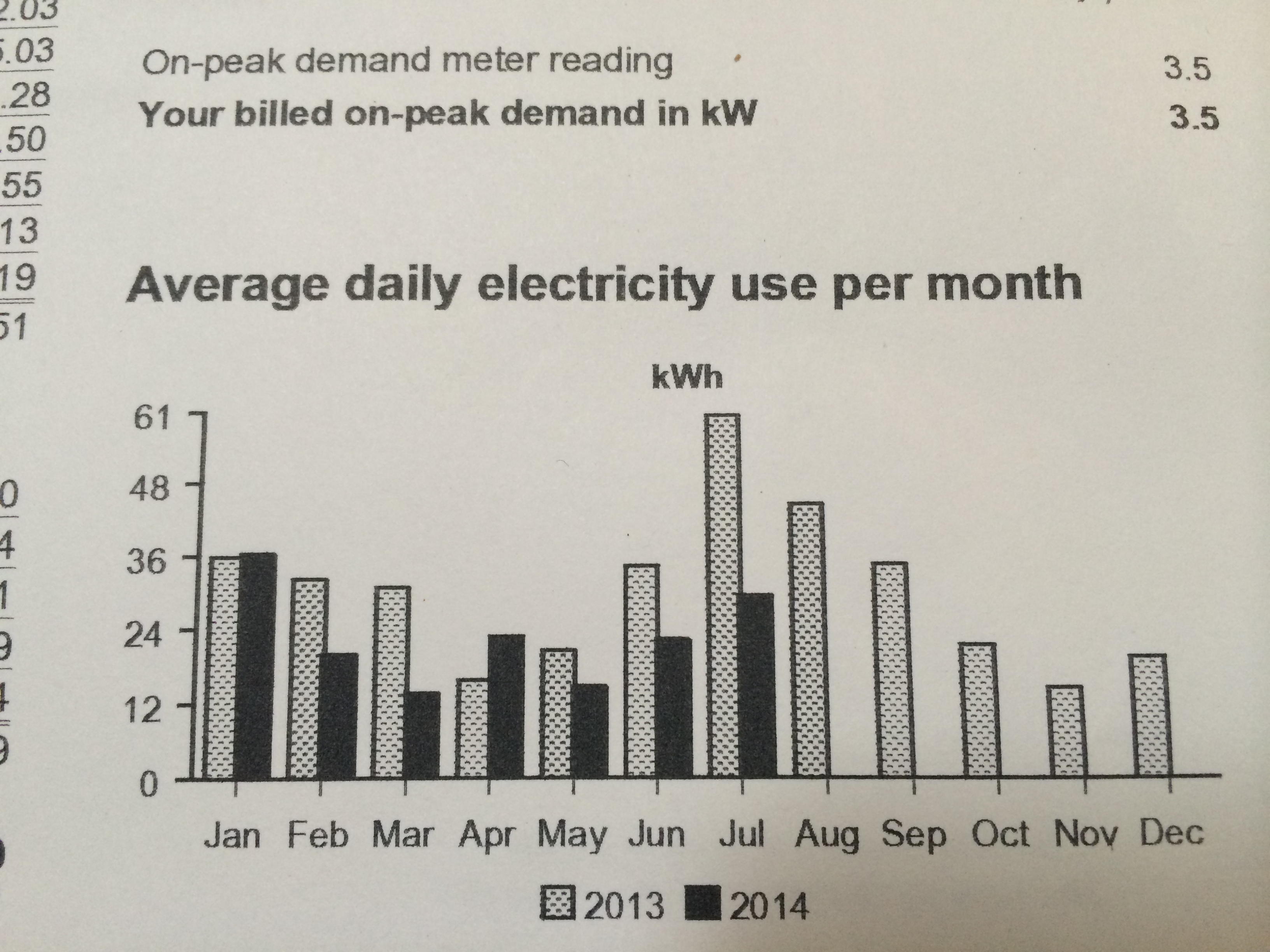 The mini splits were installed the 3rd week in June. If you are air conditioning your entire house while you sleep
for eight hours to cool one room imagine what running 700 watts for those eight hours vs 8500 watts for your
4 ton heat pump all night will do to your energy bill.
Zoning is one of the biggest benefits of using mini split technology.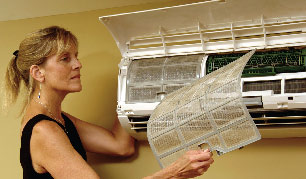 There are no filters to change, simply slide out the built in air filters, rinse them off and re-install.
Ductless systems are virtually maintenance free.
Commercial Installations
Major reductions in consumption and demand charges have been seen switching existing rootop systems to
ductless or augmenting existing systems for additional comfort or lower energy bills
These two 5 ton split system condensing units and the 5 ton package heat pump (15 tons of cooling) were
replaced with less than 5 tons of Mitsubishi ductless inverter systems.
"Way more comfortable in here!" "I can't believe I can't hear it running!" The first two comments we heard.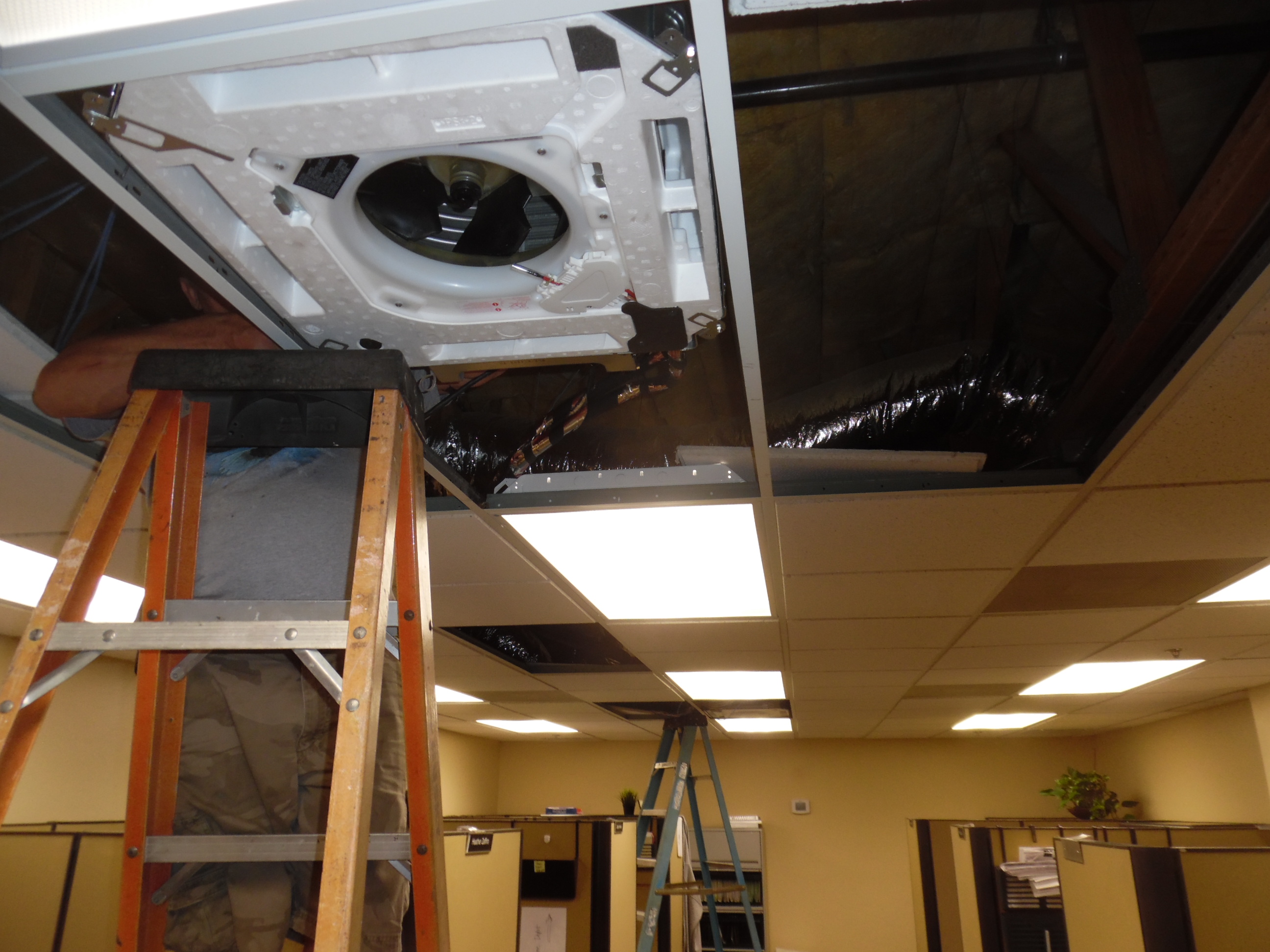 This is a 1 ton Mitsubishi ceiling cassette being installed. Two of these are replacing six ceiling registers fed by ducts from a roof mounted
five ton package system. Less than half the cooling capacity and more comfort. This clearly shows the waste that's happening with a
roof mounted ducted system with ducts inside of a hot attic. Ductless systems have no ducts so there are no duct losses.
This entire office area job was completed in one day.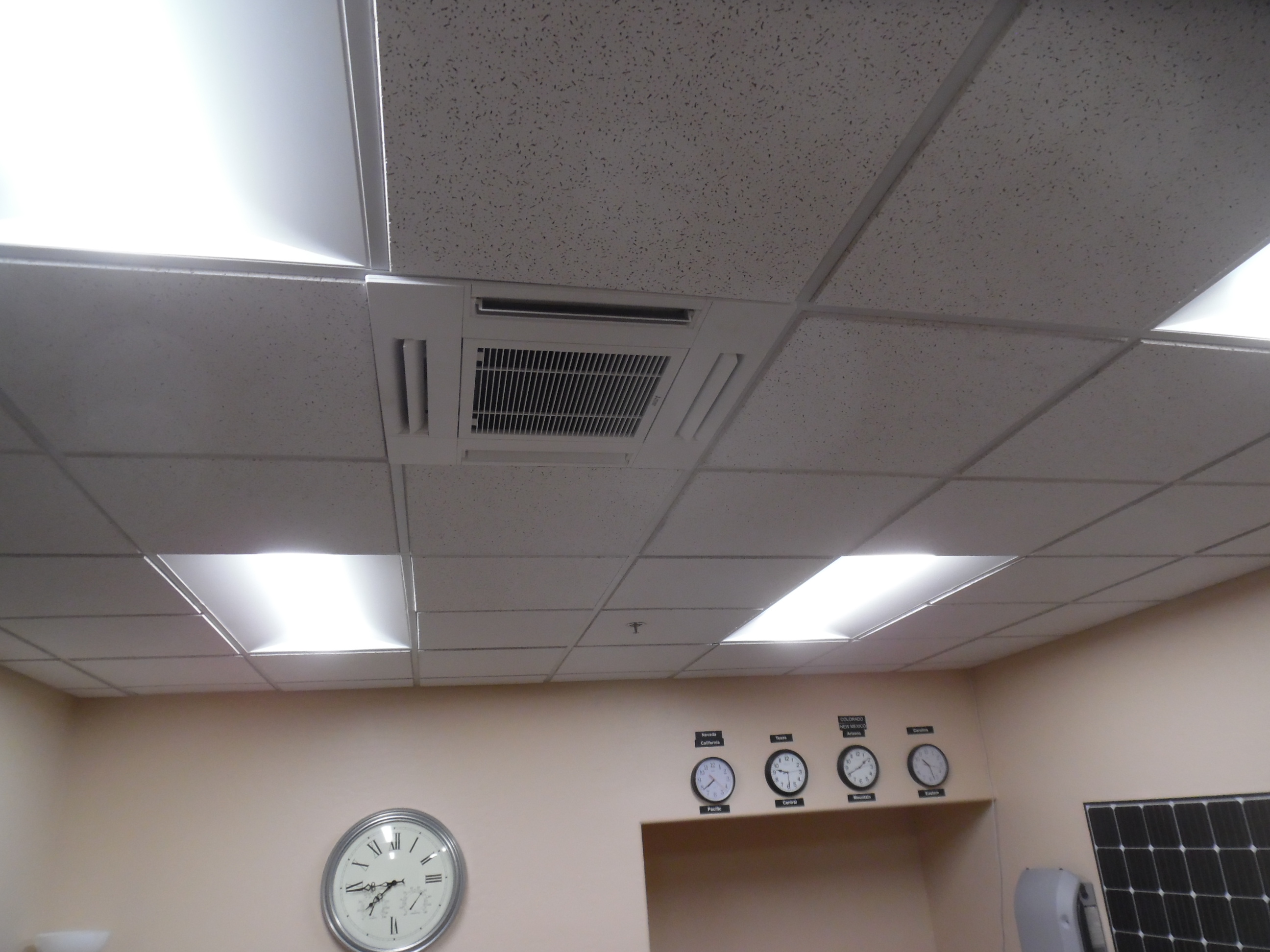 This is a 1 ton Mitsubishi ceiling cassette with the trim ring installed. Noiseless operation. This is a conference room.
This is a 3 ton Mitsubishi condensing unit on the right and a 20,000 btu condensing unit on the left.
Both of these systems are replacing 15 tons of conventional ducted systems.
The load was reduced so much that it was decided to solar power the units with two inverters and an array up on the roof.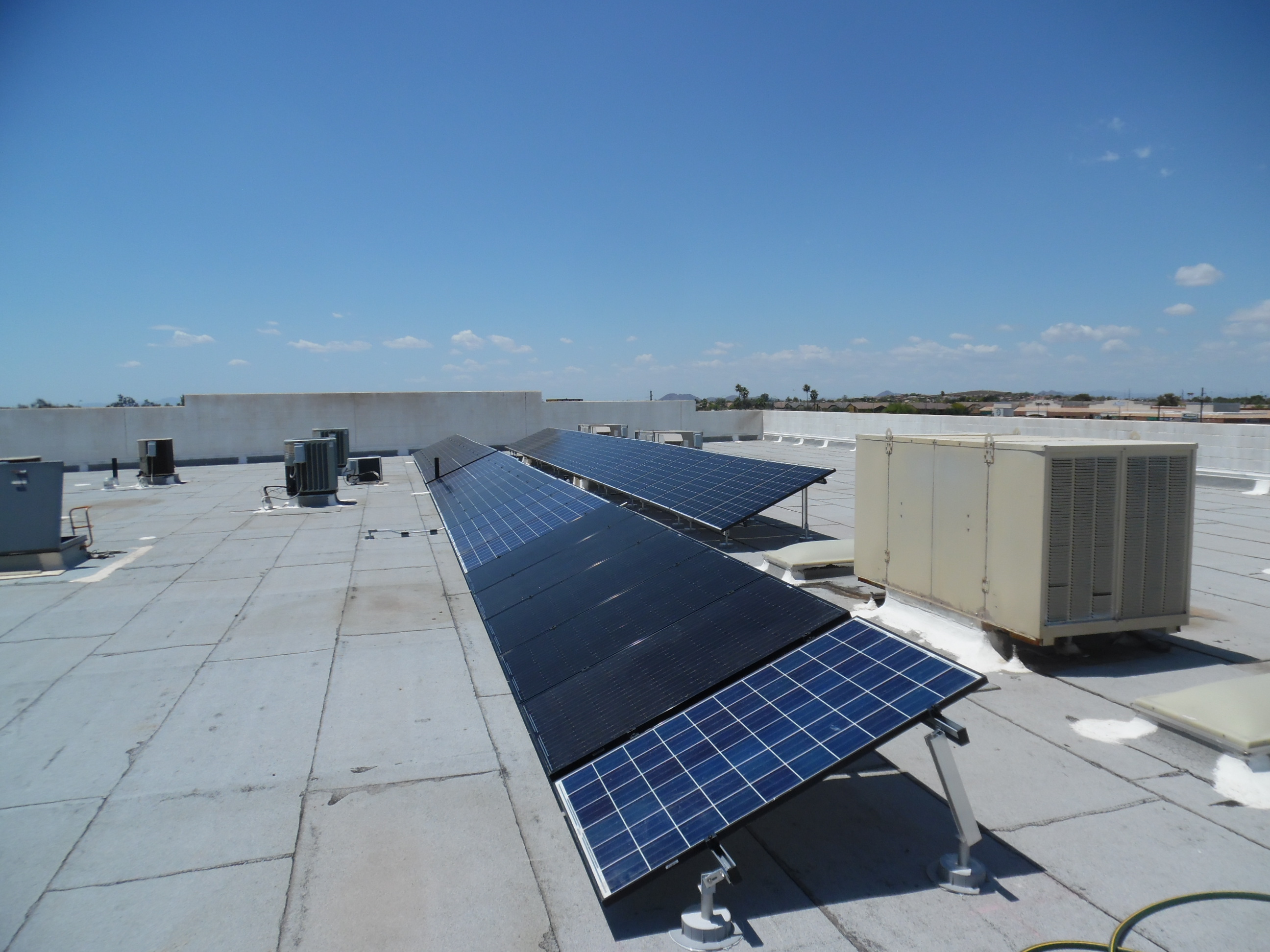 This 35 panel array and two small inverters are running the two Mitsubishi heat pumps 100% during the hottest part of the day.

If you would like a quote on converting or augmenting your inefficient ducted system you could be looking at a 40% to 70% reduction in your cooling bills.
Perfect for
Schools
Churches
Offices
Medical Facilities
Restaurants
Testimonial:
We can install our patented TCM film over your garage and install a 1 ton ductless mini split heat pump and you can take
your garage or Arizona room back from the summer!
"My garage/workshop is now more comfortable than my house! I used to dread thinking about going out into the garage and doing anything out there. Before this, I could only go in there early morning or hours after the sun went
down. Any other time was brutal. And my refrigerator in there ran constantly. The venting system the mini split,
the TCM barrier, it's really amazing the difference and with the garage wall being cooler the rooms on the other side are noticibly more comfortable. If you want to take your work space back from the summer, this is the solution.
Best investment I've made for my business!"
Chris, Slickboy Industries
Surprise, AZ
Call today for a free inspection and accurate quote: 602 867 3176

Copyright, all images and text 2009-2020 Horizon Energy Systems. All rights reserved.
Violators found to be using our images and/or text from our web pages will be prosecuted.
Information in this document is subject to change without notice.
Other products and companies referred to herein are trademarks or registered
trademarks of their respective companies or mark holders.