Online Store
Contact
Back to main page


Energy Conservation Photo Page
Take a look at what we are doing...

Our proven, patented radiant barrier products are changing the way homes are
being built. Why resist the flow of heat into or out of your home with conventional
insulation products when you can change the direction of heat? These innovative
new energy conservation products reduce energy costs and significantly increases
the comfort of your home. Lifetime performance warranty.


Thermal Control Membrane


TCM/6
This amazing new product very effectively changes the direction of heat by using multiple layers
which don't conduct heat to each other.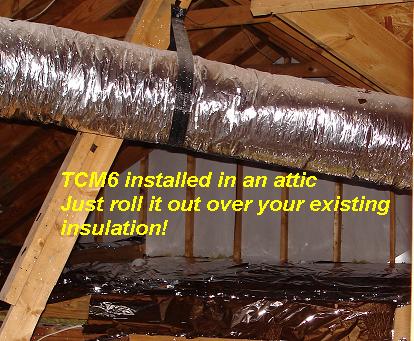 TCM/6 simply rolls out over the existing insulation.
Powered venting is recommended for the best performance of
a radiant barrier.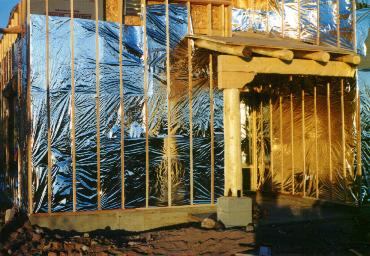 TCM/4 on an outside wall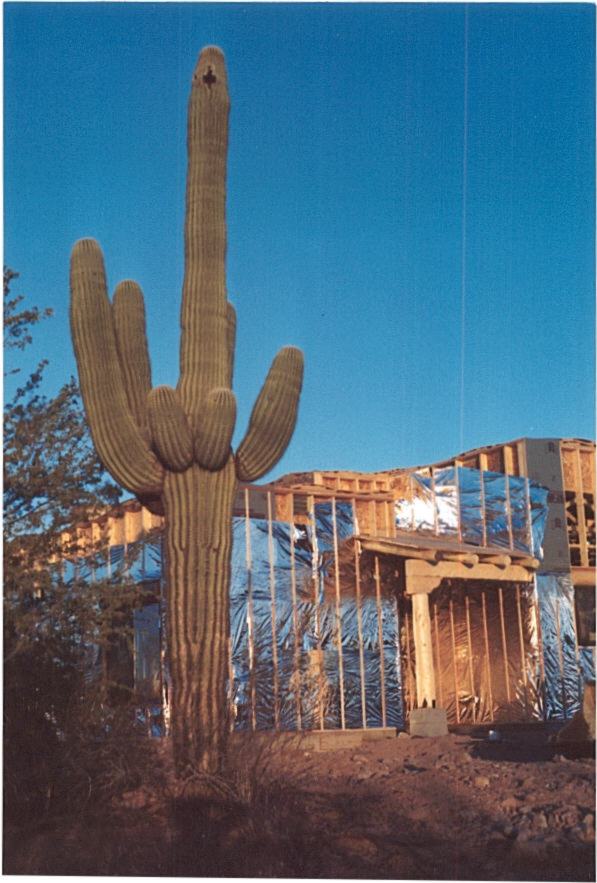 Note the firring strips which are critical to performance.
This was how it was done prior to our latest product "Diamondback Foam"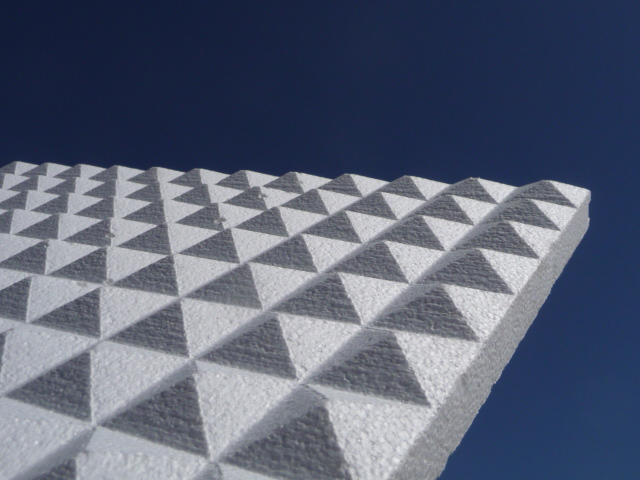 Diamondback Foamtm eliminates the need for firring strips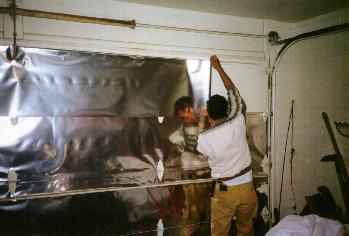 Radiant Wrap on a garage door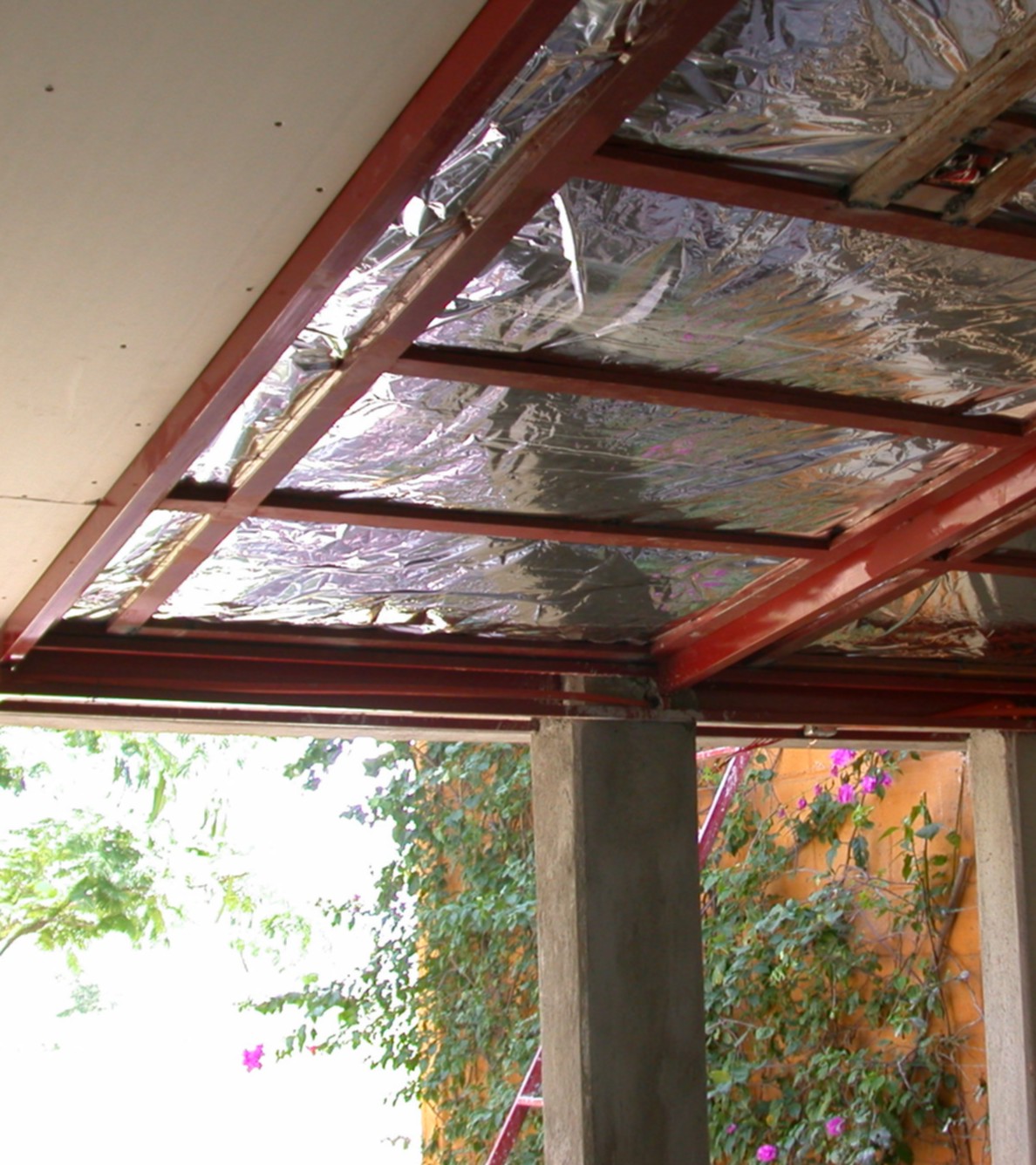 TCM/4 over a patio addition
New addition to our TCM line! TCM/RW for steel buildings!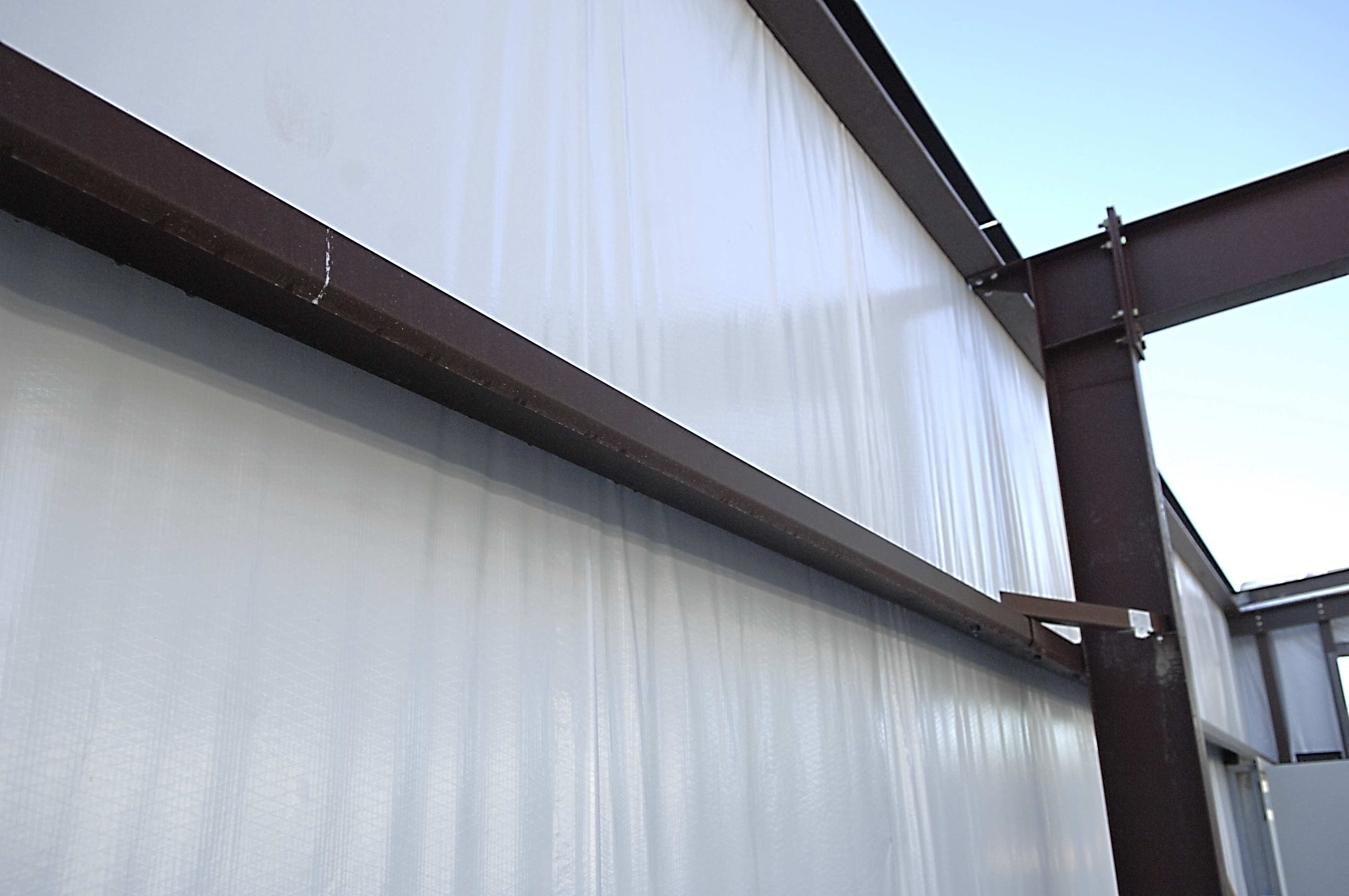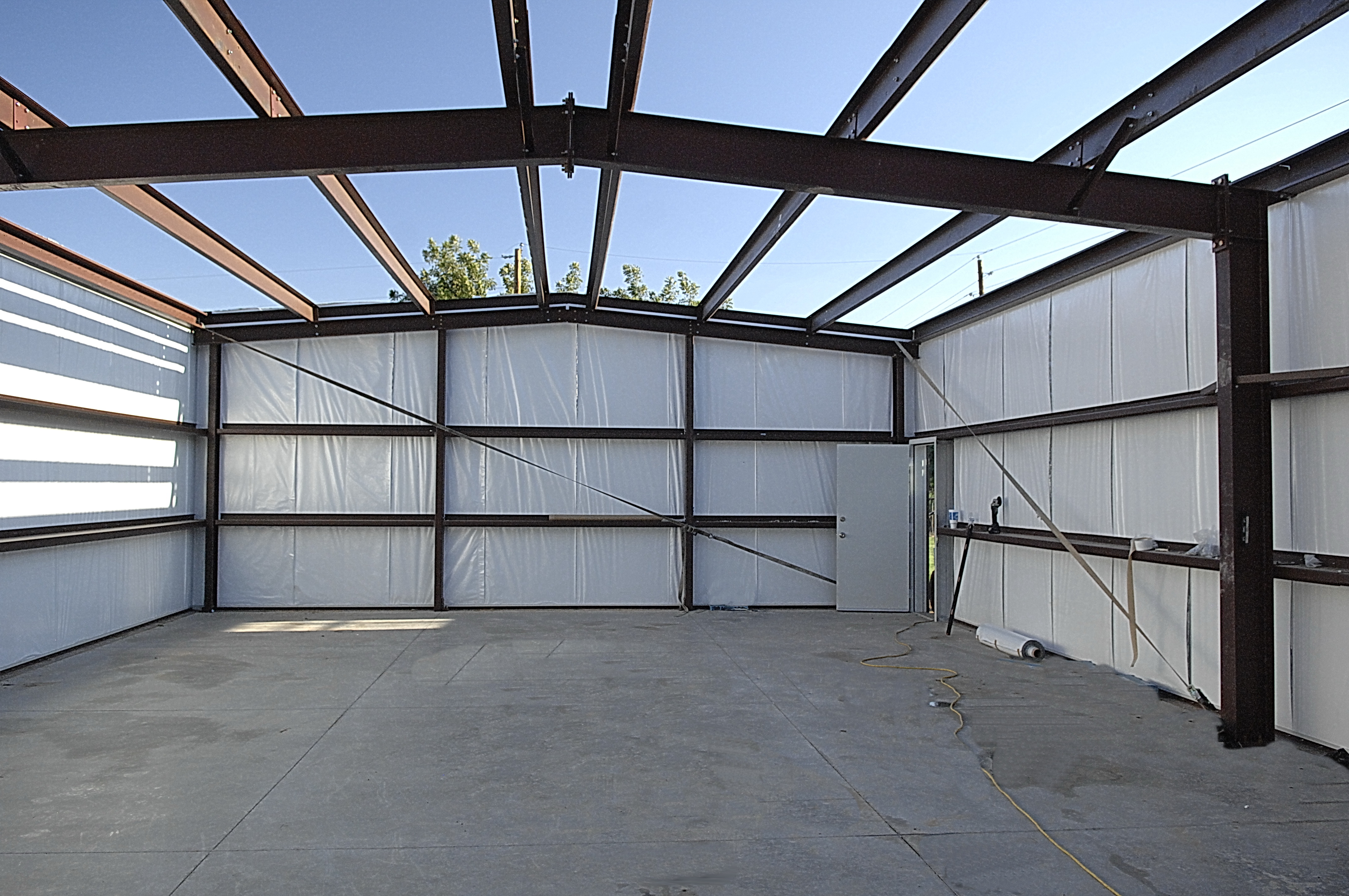 MAL CONTROL PANELS (TCP)
This easy to install radiant barrier system is designed to fit
between framing members to reject heat before it can travel
into your walls or ceiling. No fasteners are needed! Just
push between the joists and cut to length as needed.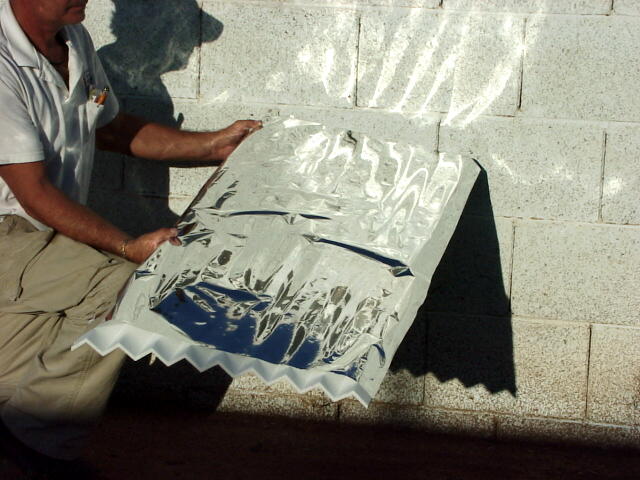 TCP has Thermal Control Membrane on one side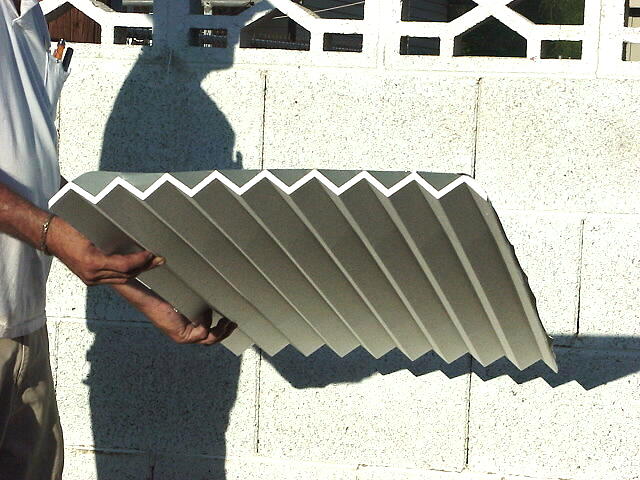 The EPS accordion pattern acts as a spring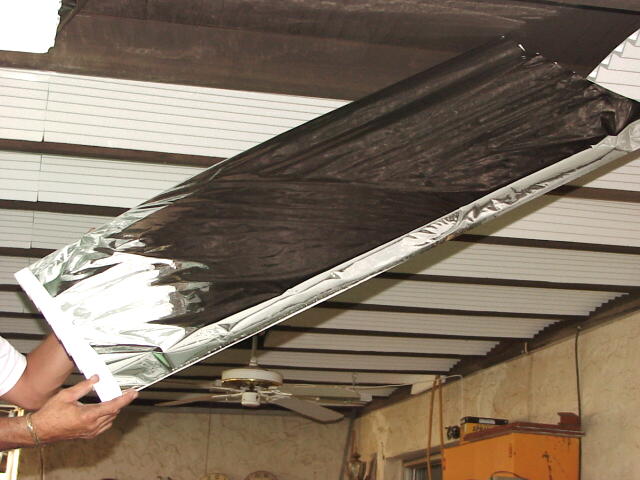 Easy to install, just push TCP's into place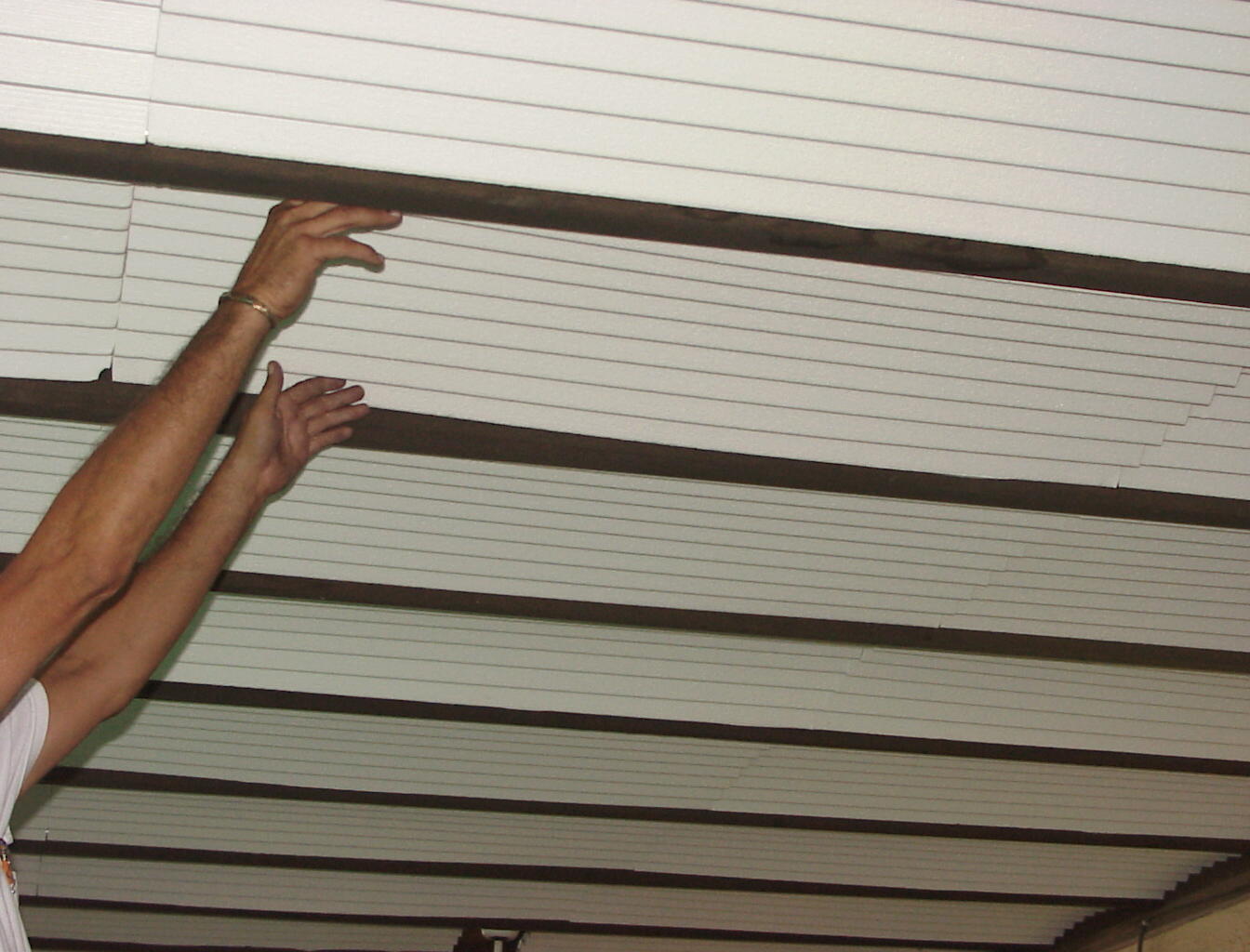 Thermal Control Panels above patio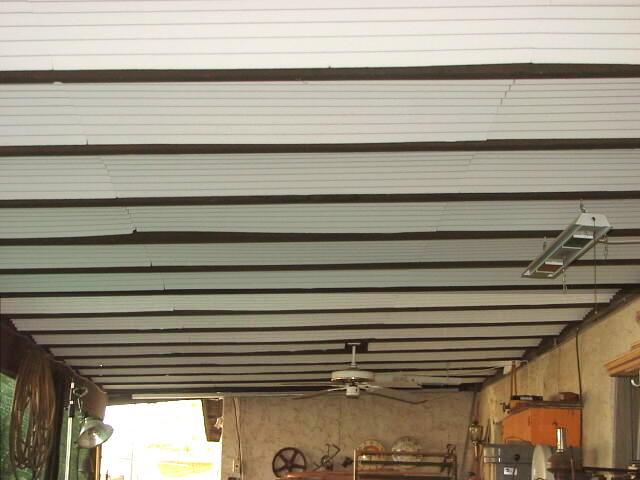 NO insulation needed! Superior performance, lasts forever.

TUBULAR SKYLIGHTS

Truly one of the best energy conservation products to come along. Simple, nothing to maintain,
and cost effective. Simple to install and provides decades of dependable, free, pure sunlight
without leaks, drafts or heat gain. We now have a free ebook which explains step by step how
to correctly install a tubular skylight. Complete with pictures, tips and shortcuts.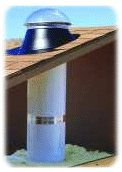 Clear dome on the roof, water tight flashing, tube in attic, diffuser at the ceiling.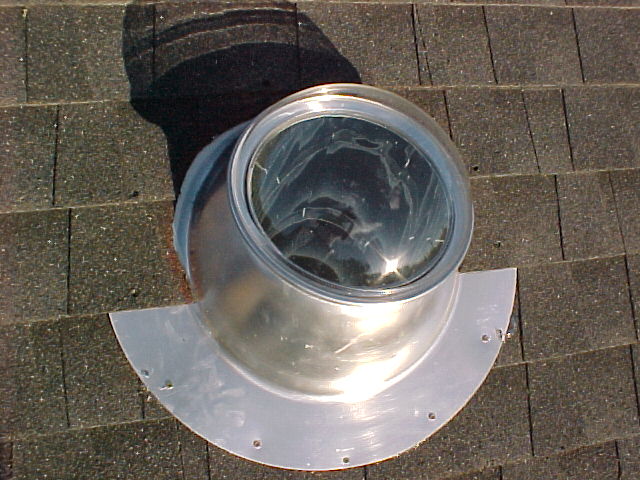 13" unit in a shingle roof. Robust waterproof flashing is made from
aircraft grade aluminum and will never corrode. Available in black.
18" unit installed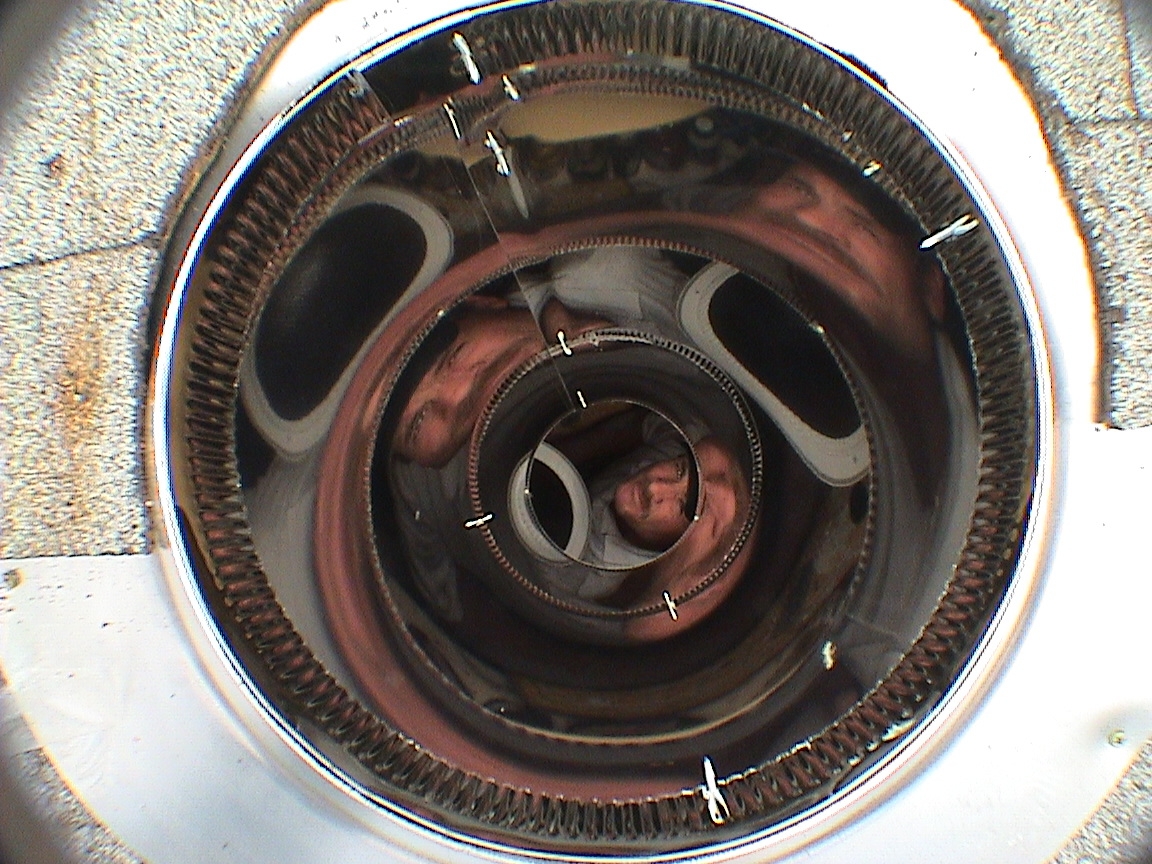 Sunlight reflects down the shaft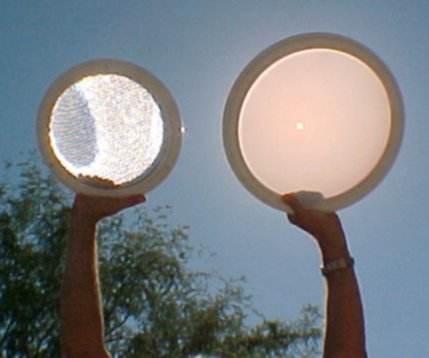 Choice of prismatic or milky diffusers

Before and after pictures of tubular skylights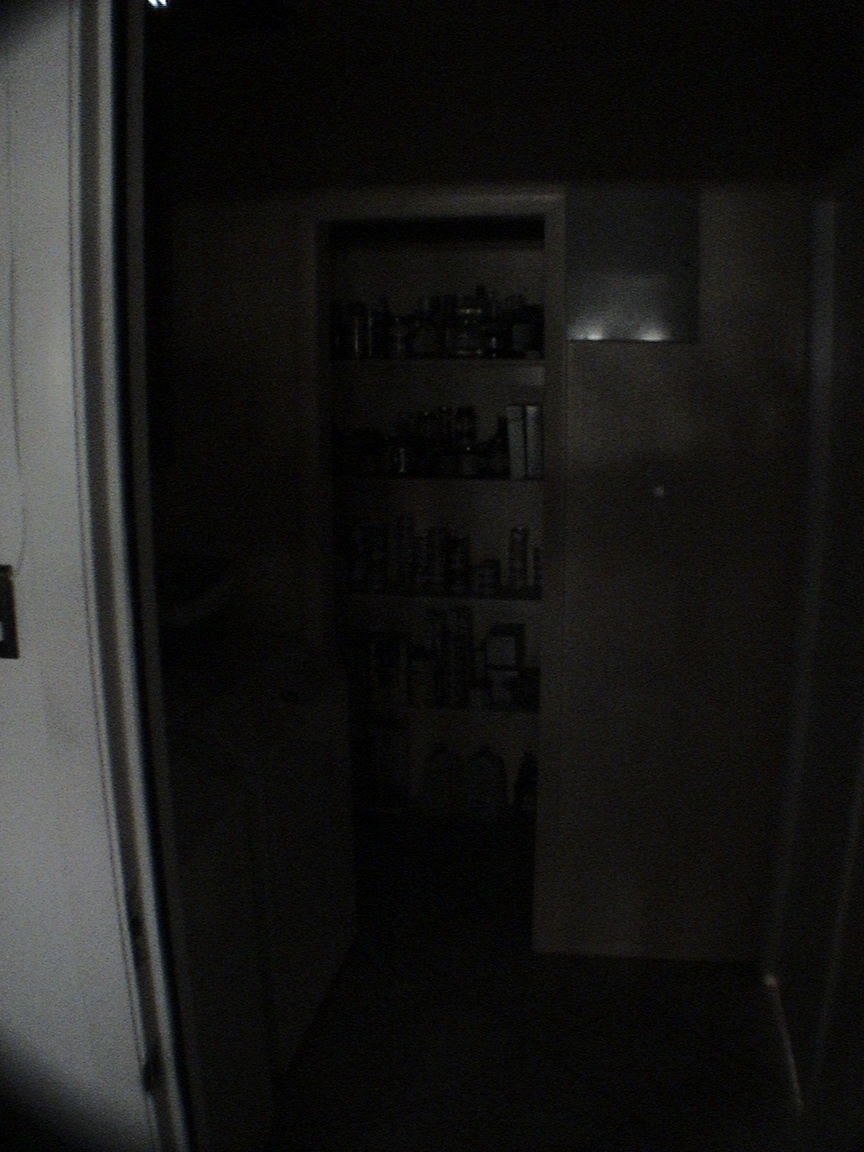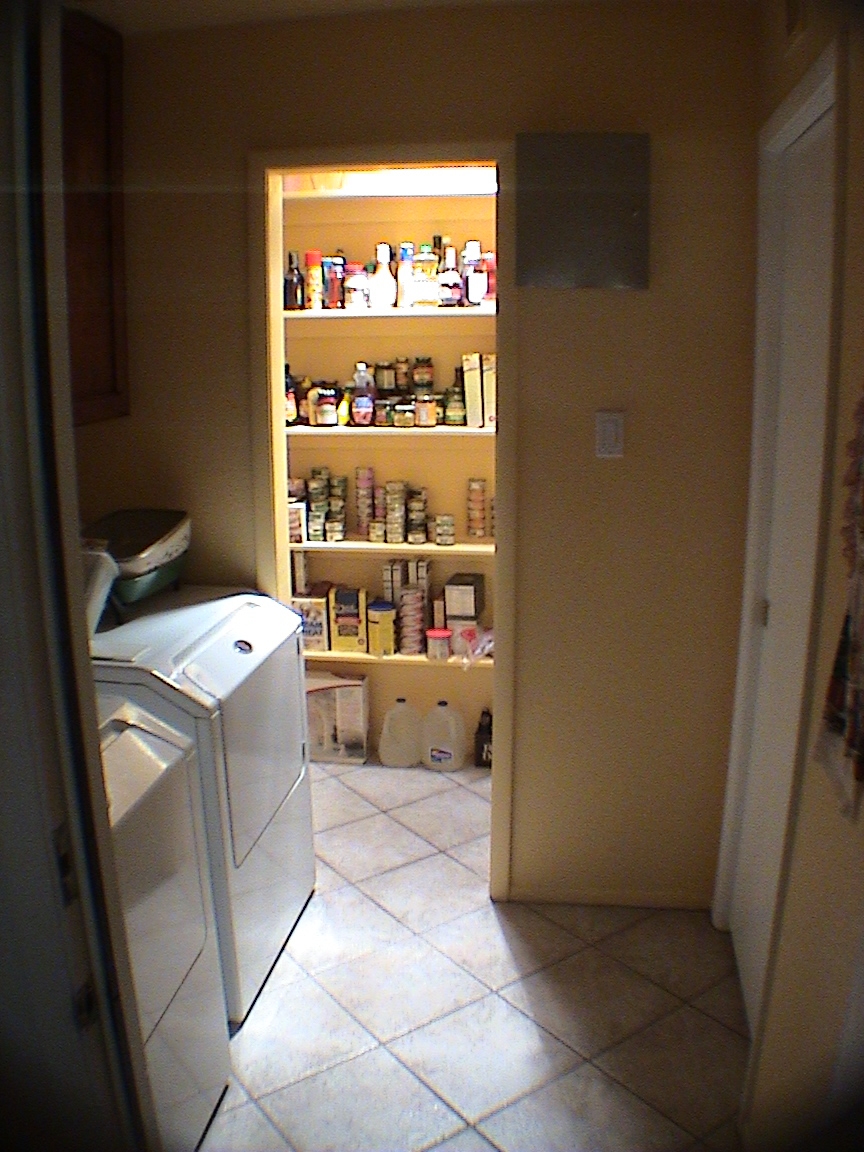 Before and after of a laundry room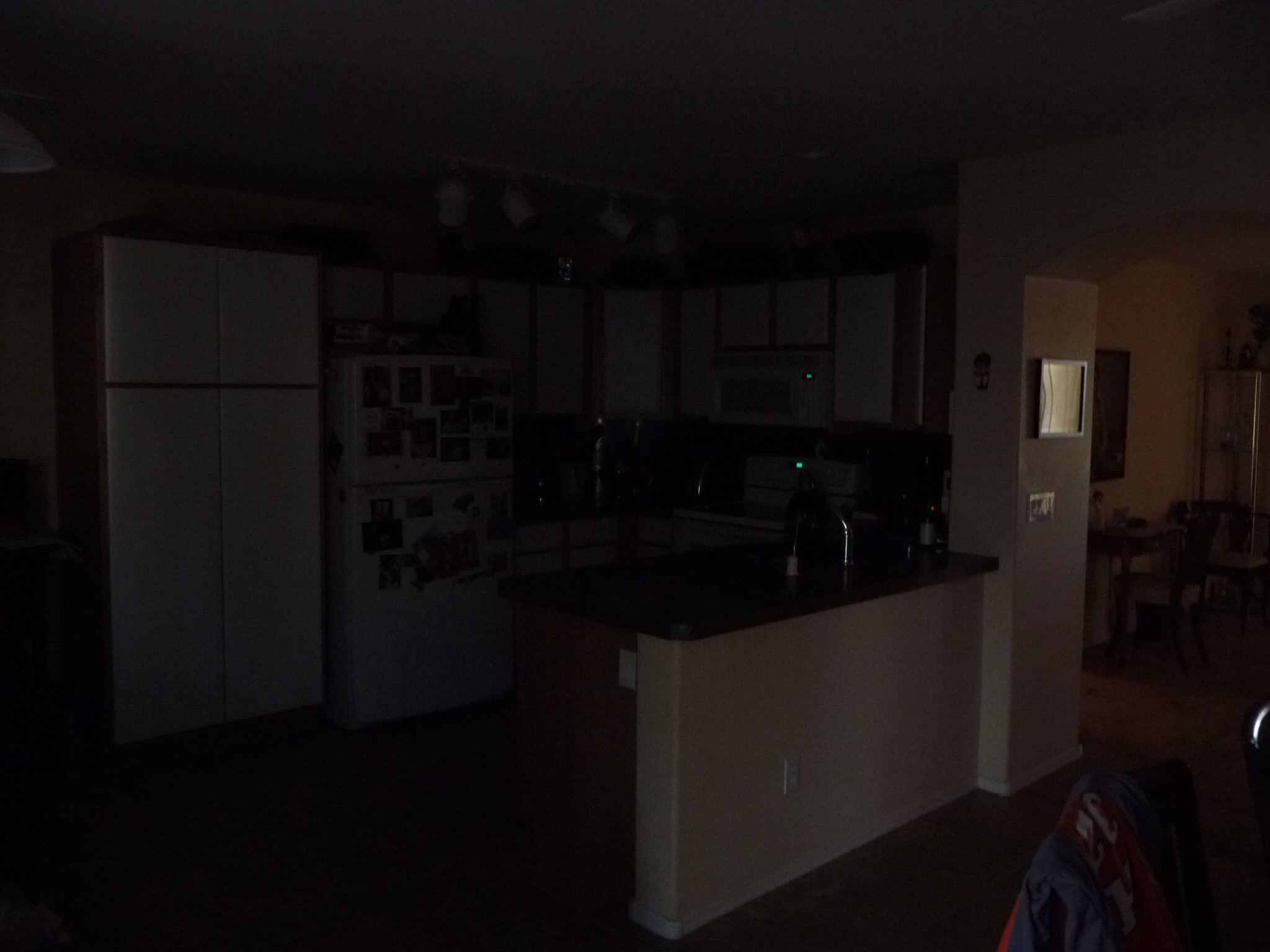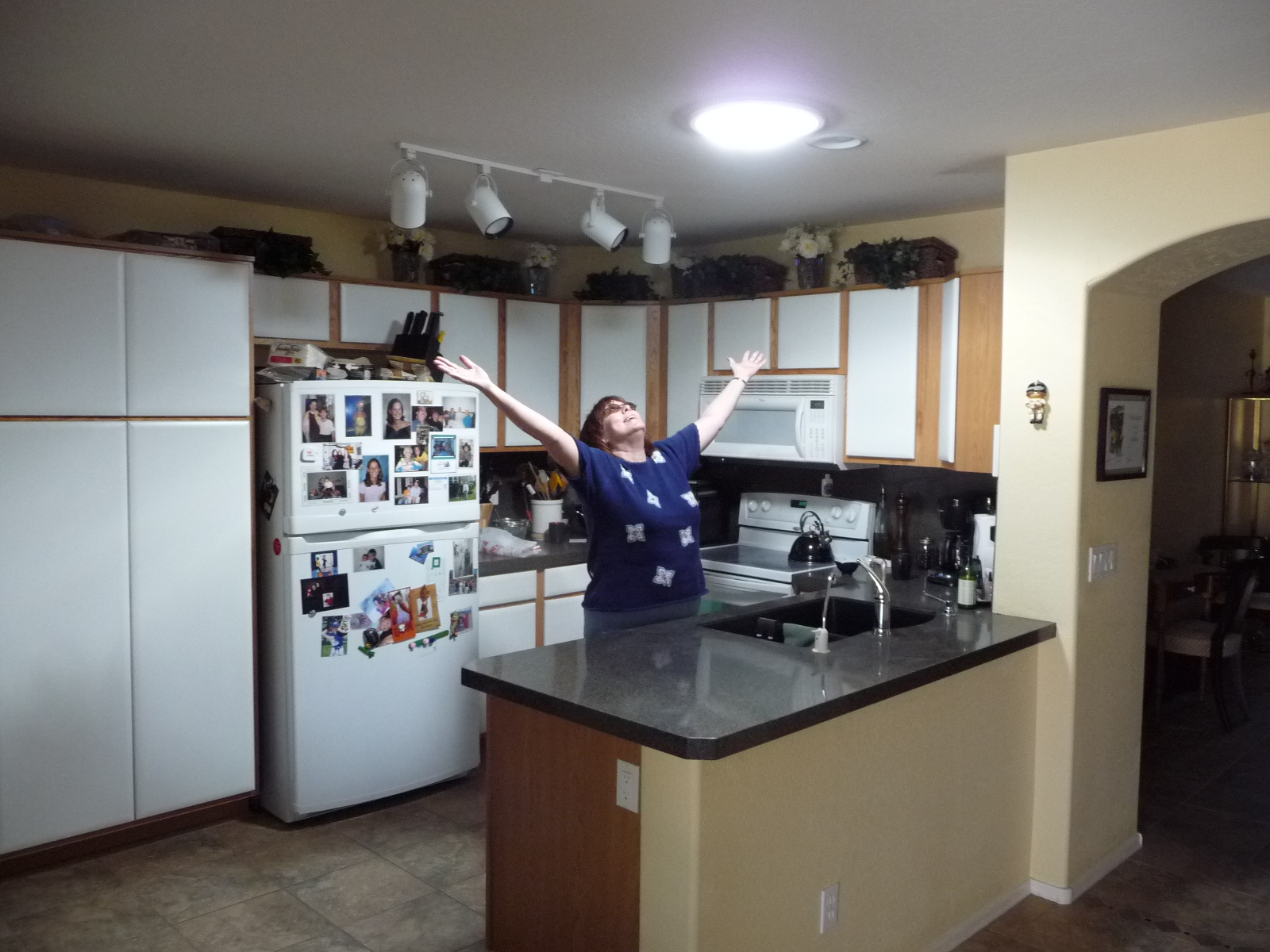 Kitchens before and after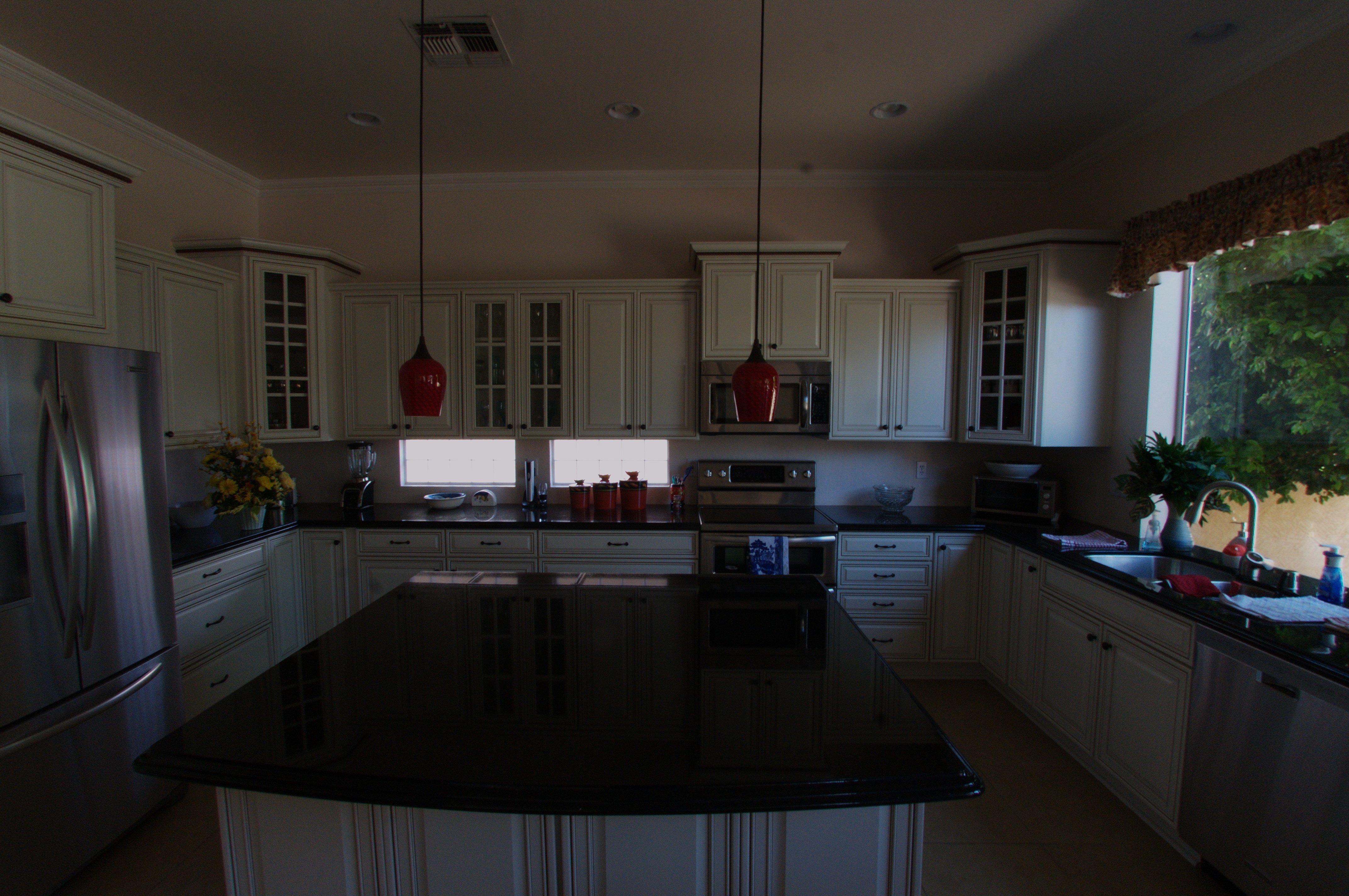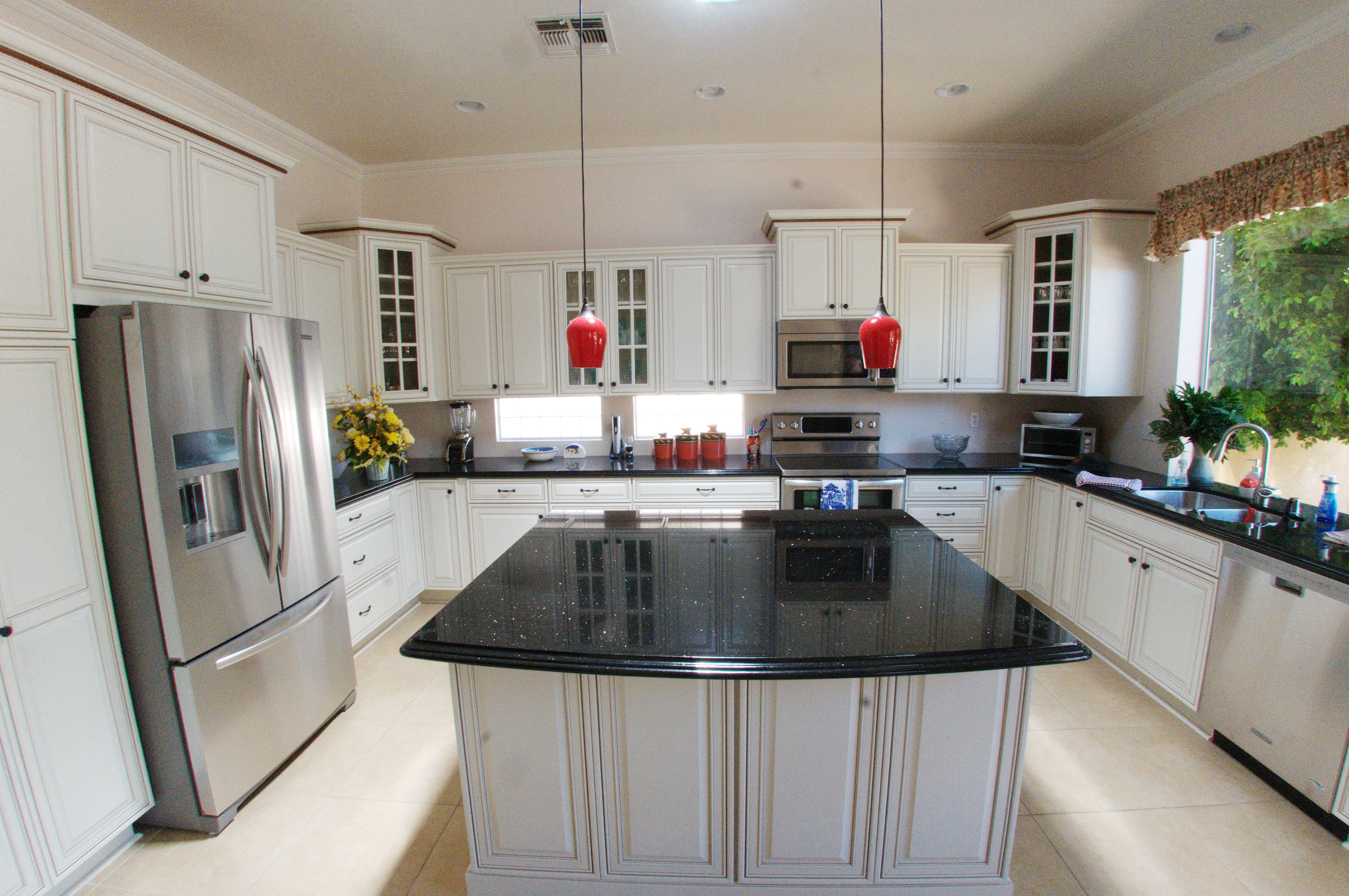 This shows what one 18" tubular skylight can do to your kitchen. Note: We do not recommend an 18" tubular skylight
in a room with an 8' ceiling unless you were growing plants. The maximum size for an 8' ceiling is 13" unit.
The one shown above is in a 10' ceiling.
Web page design and maintained by B Rad Design Group
Copyright 1997-2016 all images, text and HTML copyrighted by Horizon Energy Systems.
All rights reserved and violators will be prosecuted.
Information in this document is subject to change without notice.
Other products and companies referred to herein are trademarks or registered trademarks of their respective companies or mark holders.