foam, western one coat, phoenix energy products, Arizona public service, salt river project, Home Depot, phoenix handyman, efficient construction, energy efficient
do it yourself energy products, save energy with skylights, new construction, home builders, home builders, home builder, architects, daylighting, radient barrier, LED lighting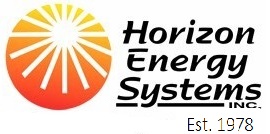 Contact us: 602-867-3176

PROPRIETARY PATENTED SUSTAINABLE BUILDING PRODUCTS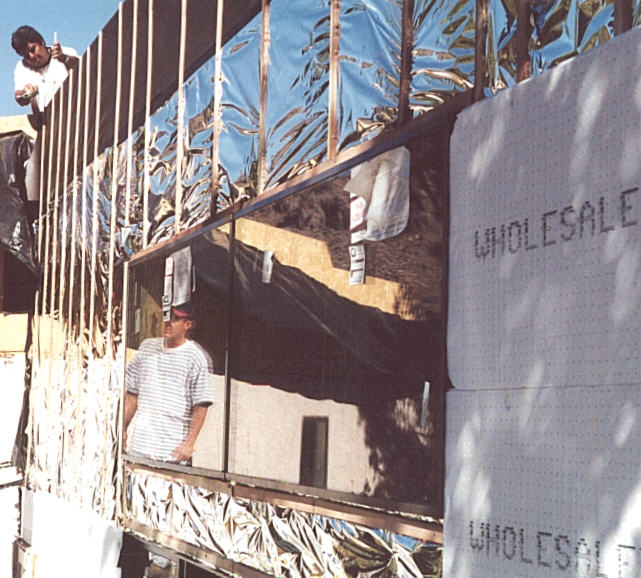 This photo depicts how a proper installation of a radiant barrier on a stucco wall system should be installed. Firring strips are installed to keep the stucco foam from contacting the reflective film which negates the performance. On a 2000 square foot home the additional labor and materials for installing these firring strips 16" on center is around $1800. Eliminate this cost, speed up your job and have higher performance by specifying Diamondback Stucco Foamtm as seen below.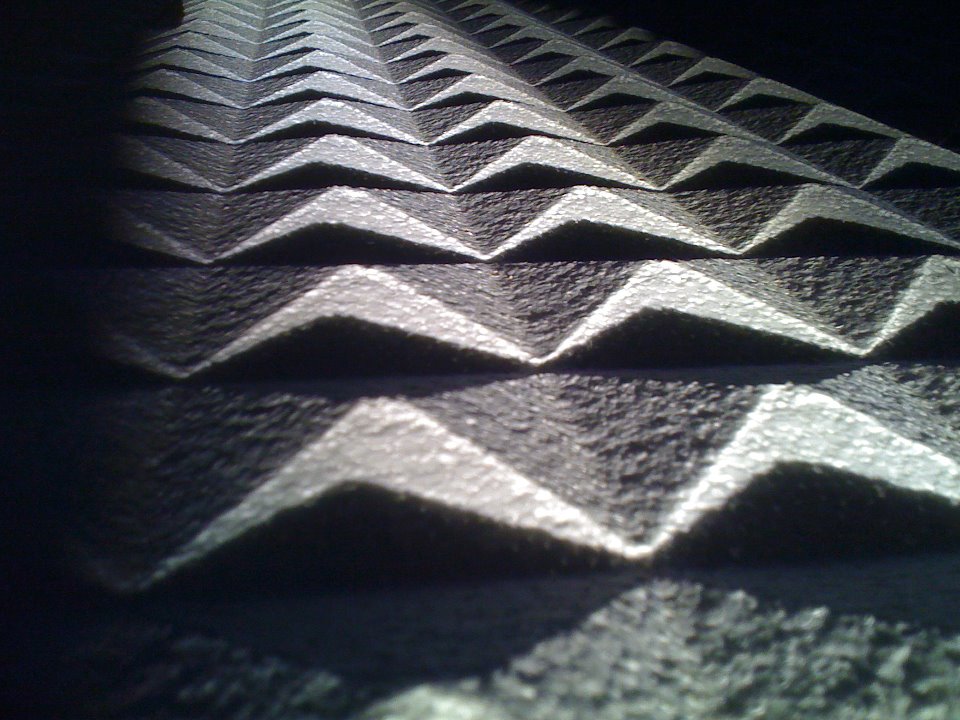 Shown here is the back side of our patented Diamondback Stucco Foamtm wall system. This proprietary shape on the back side of the stucco foam allows for minimum contact when used in conjunction with our high performance Thermal Control Membranetm reflective insulation product and eliminates the need for the installation of firring strips. There is no higher performance wall system in the world than this combination.
Architects specifying this thermal wall system have reduced the HVAC capacity by 40% on their projects.
Specifications:
Construction: 1.5lb density Expanded Polystyrene foam (EPS).
Thickness: 1 7/16"
Size: Currently available in 4'x8' sheets (optional sizes available)
Proprietary tongue and groove down the 8' long sides
Can be used on open framing or sheer walls.
4" diamond pattern accommodates 12", 16" and 24" framing
Packaging: 25 sheets per bundle. (800 square feet per bundle)
Installation detail:
Over a sheer or framed wall: Staple up a waterproof membrane (bitumen impregnated felt), then the TCM then the Diamondback Stucco Foam.
Applications:
COMMERCIAL INSTALLATIONS
Phoenix Christian Assembly New Gymnasium, kitchen and chapel tower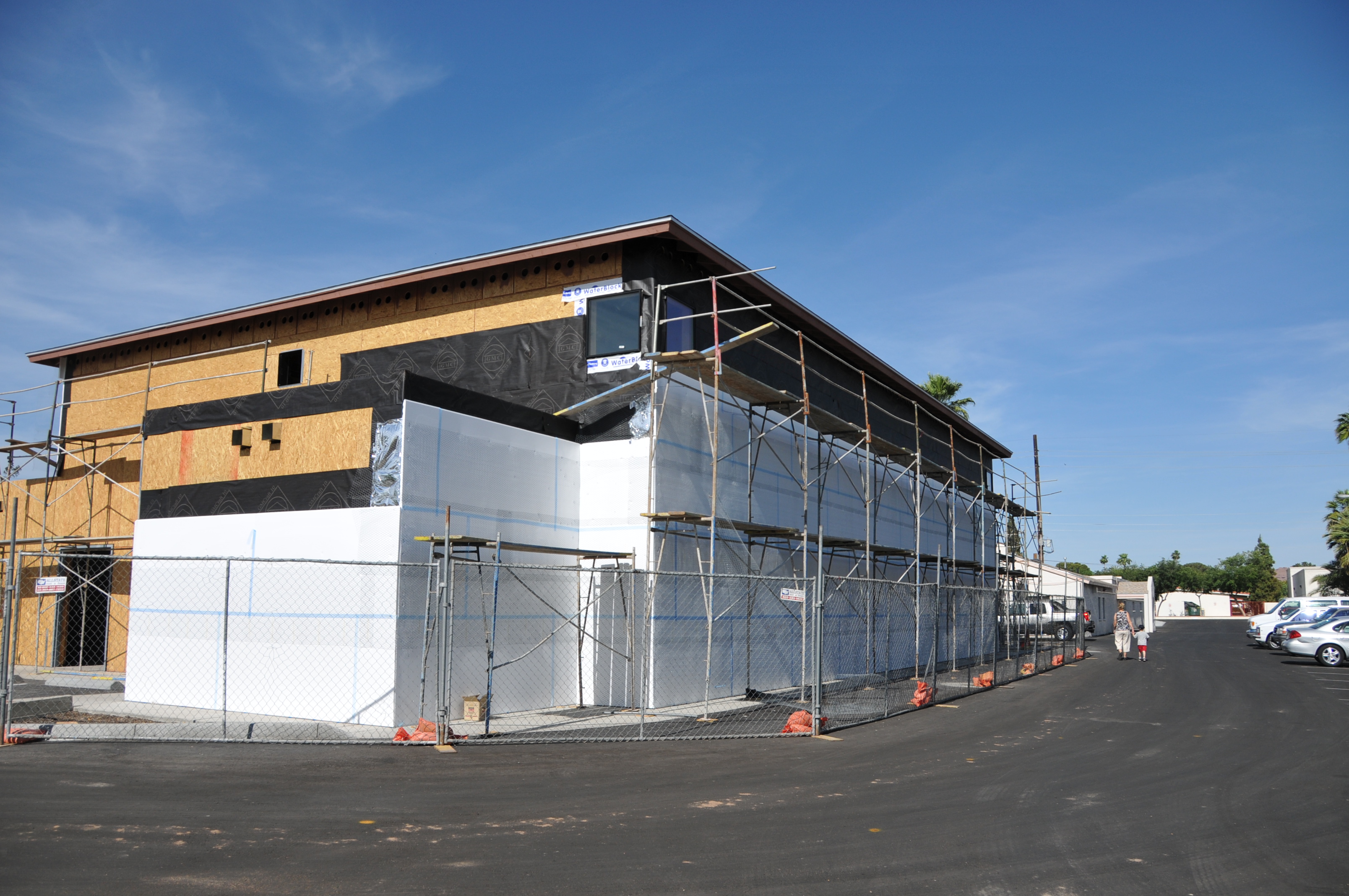 New gymnasium wrapped in Diamondback Stucco Foamtm and Thermal Control Membranetm allowed the
church to not run 10 tons of the 20 tons installed to cool this structure. NOTE: You must downsize the HVAC at
least 40% when using this construction detail in addition to the TCM and powered venting installed in the
attic.
Frank Luke Senior Center Phoenix Arizona 650 North 16th Street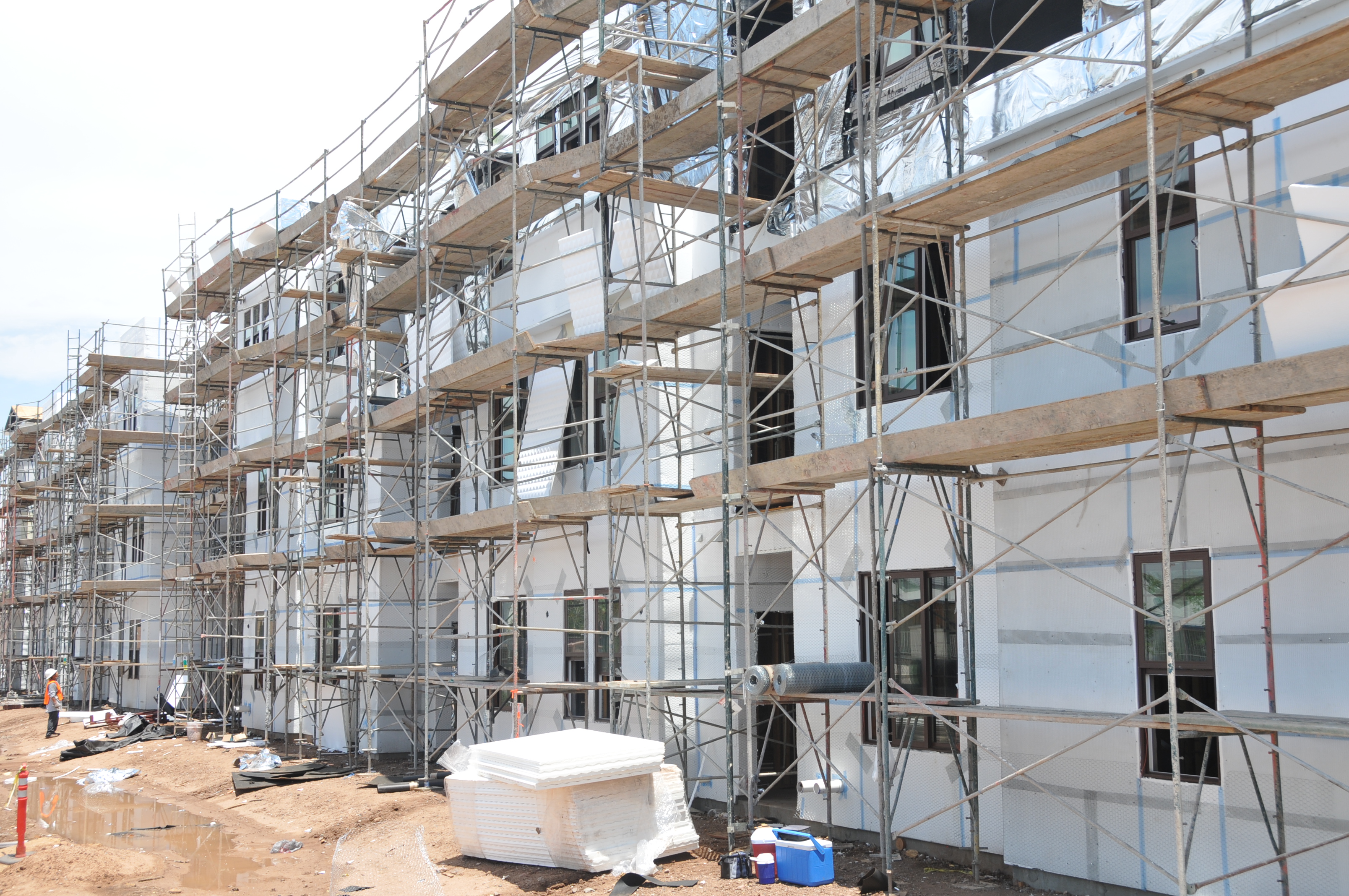 Diamondback foam and TCM being installed on a gable over open stud framing.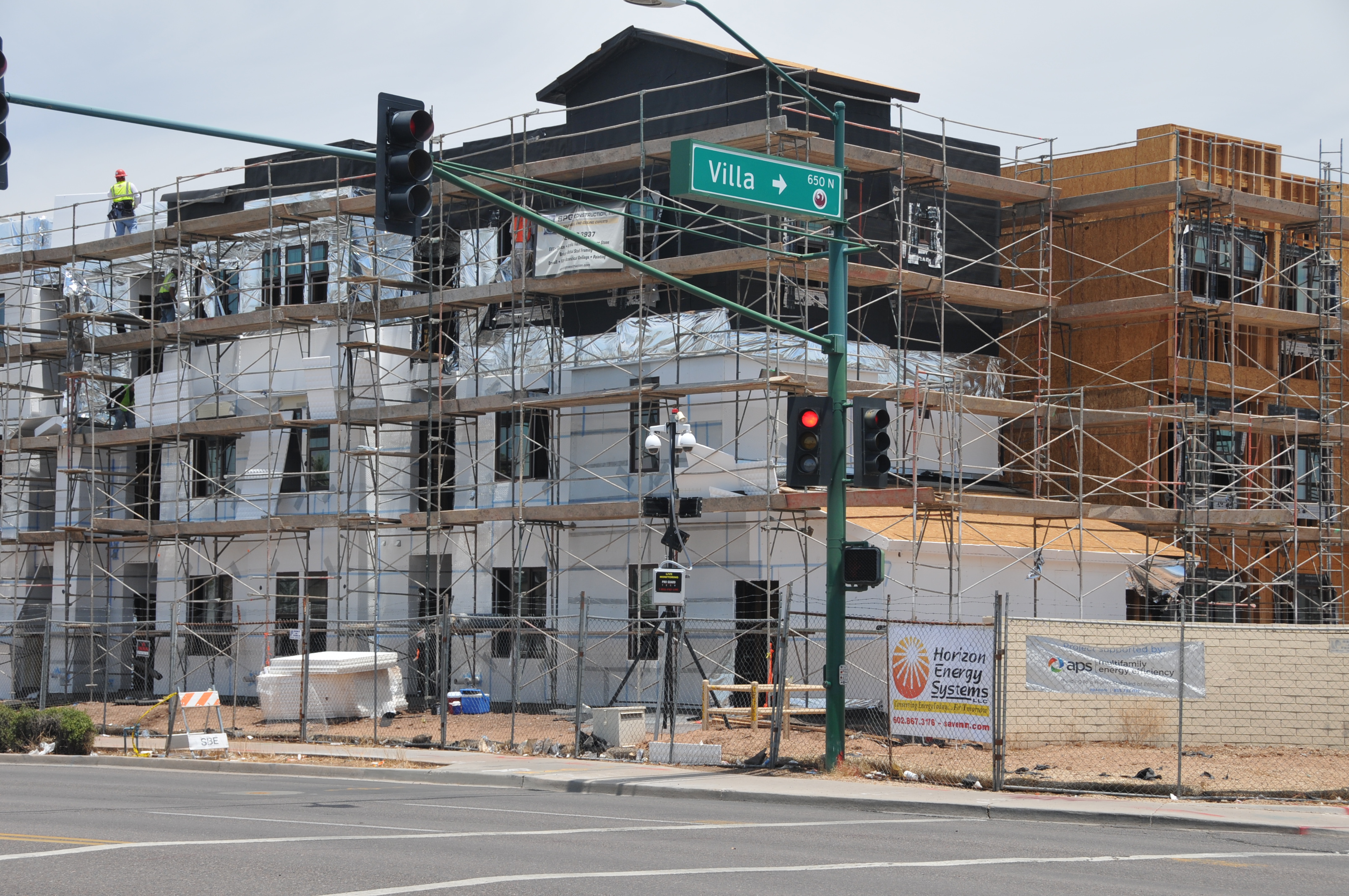 Frank Luke Senior Center shown with Diamondback Stucco Foamtm and Thermal Control Membranetm
RESIDENTIAL
1500 Square foot residential addition in Paradise Valley Arizona has the HVAC downsized 50%
due to the effectiveness of Thermal Control Membrane in the attic and around the walls.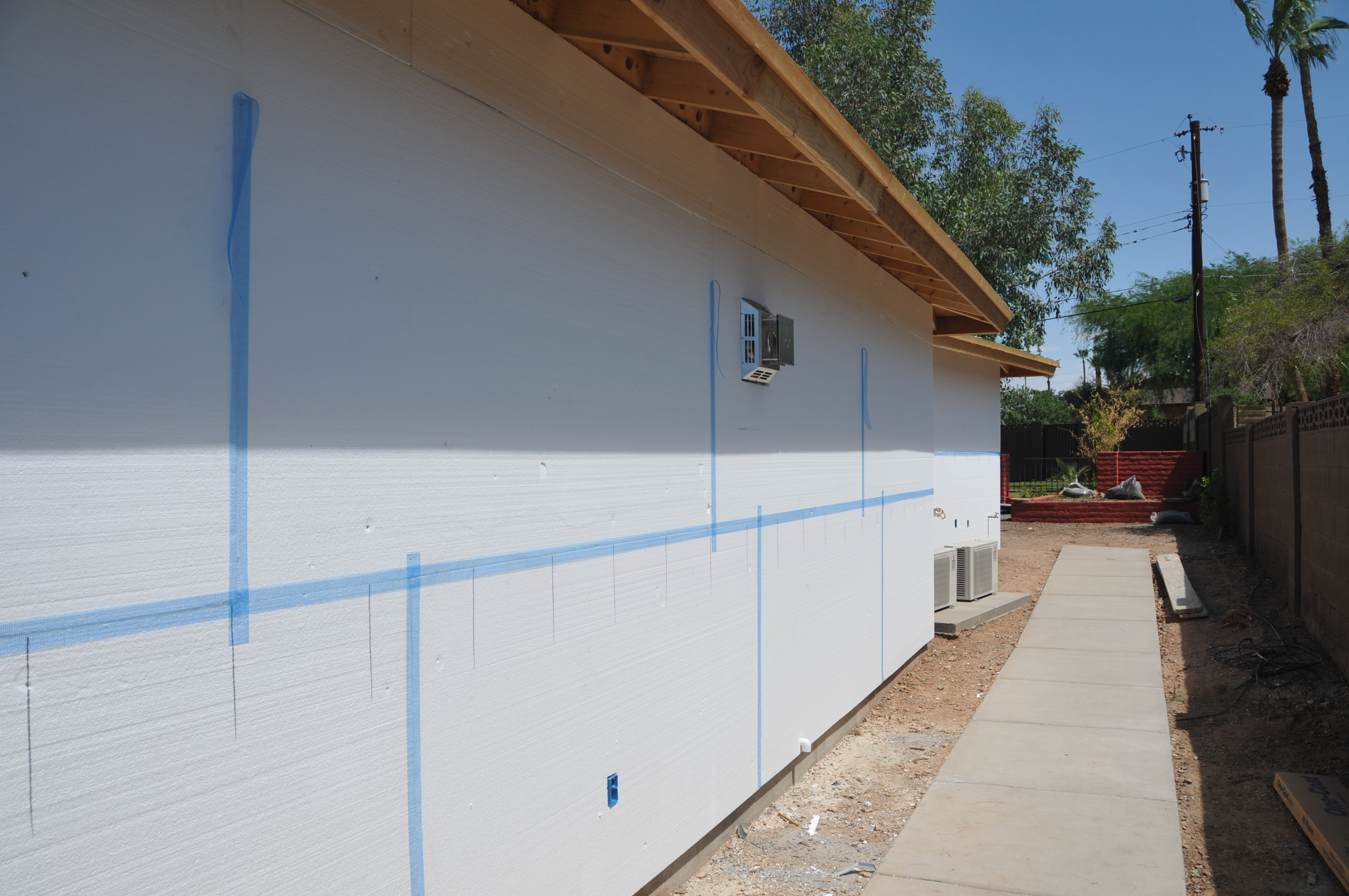 The two 1 ton mini split condensing units can be seen on the slab.
1500 square feet cooled by two tons! An addition
of this size would typically have at least 3.5 tons.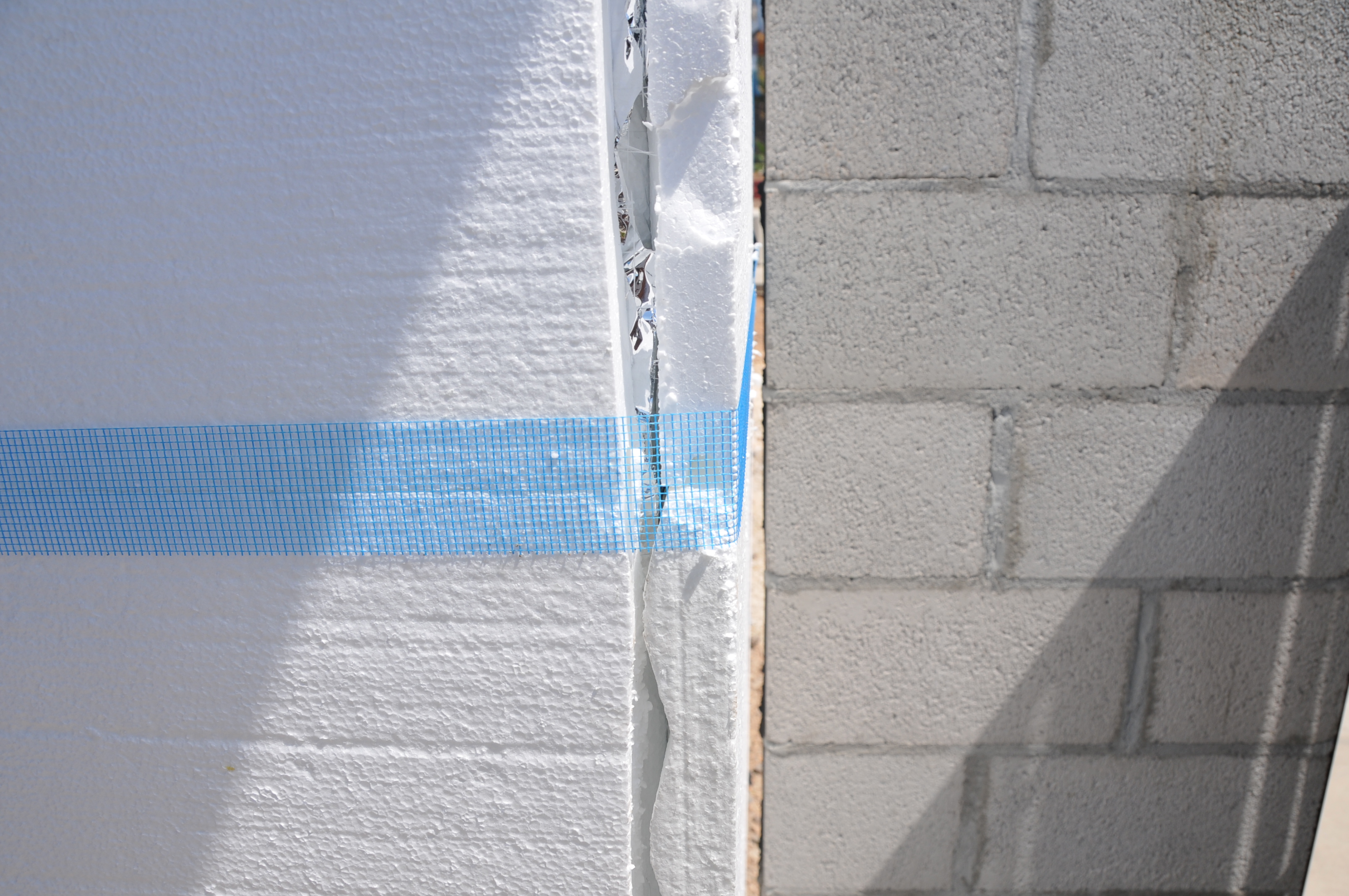 Corner detail showing proper termination of Diamondback Stucco Foam.
Contact us for a plan review before you build. The HVAC will need to be downsized. We can offer complete plans with means and methods along with complete construction details by a LEED Certified Architect. Start building smart!
Design and build using our Climate Specifictm products and designs for more comfort and lower bills.
Take control of your energy bill before it takes control of you. Call us for a free estimate.
Contact our design team at 602 867 3176



Web page design and maintained by B Rad Design Group
Copyright 1997-2020 all images, text and HTML copyrighted by Horizon Energy Systems.
All rights reserved and violators will be prosecuted.
Information in this document is subject to change without notice.
Other products and companies referred to herein are trademarks or registered
trademarks of their respective companies or mark holders.