WHY THIS IS IMPORTANT:
On their website APS suggests following a "Shift/Stagger/Save" method in order to save money on their new rate plan. This method operates as follows:
Shift loads to off peak times

Stagger loads so they don't run at the same time

Save every month on your APS bill
Unfortunately, during the hottest part of the summer, the "shifting" part of the APS recommendation
requires "pre-cooling" the house so the heat pump is not running during on peak times. Once it
turns on during on peak hours, no matter how long you waited during on peak times, your house
will become uncomfortable. We have developed cost effective ways around that by using our
patented thermal control products and a programmable timer on the water heater.
Shift your power rather than control it. This can be accomplished with a two story home due to the
interior mass of the flooring, stairs and structure.


Shown below is an APS bill after our Demand Reduction Package was installed. After installation of the DRP the demand charge on this 2550 square foot house in July was only 3.5kW without the need of a load controller. Also keep in mind that the lowest demand a load controller could be set for during summer months on an all electric home this size would be 6-8kW: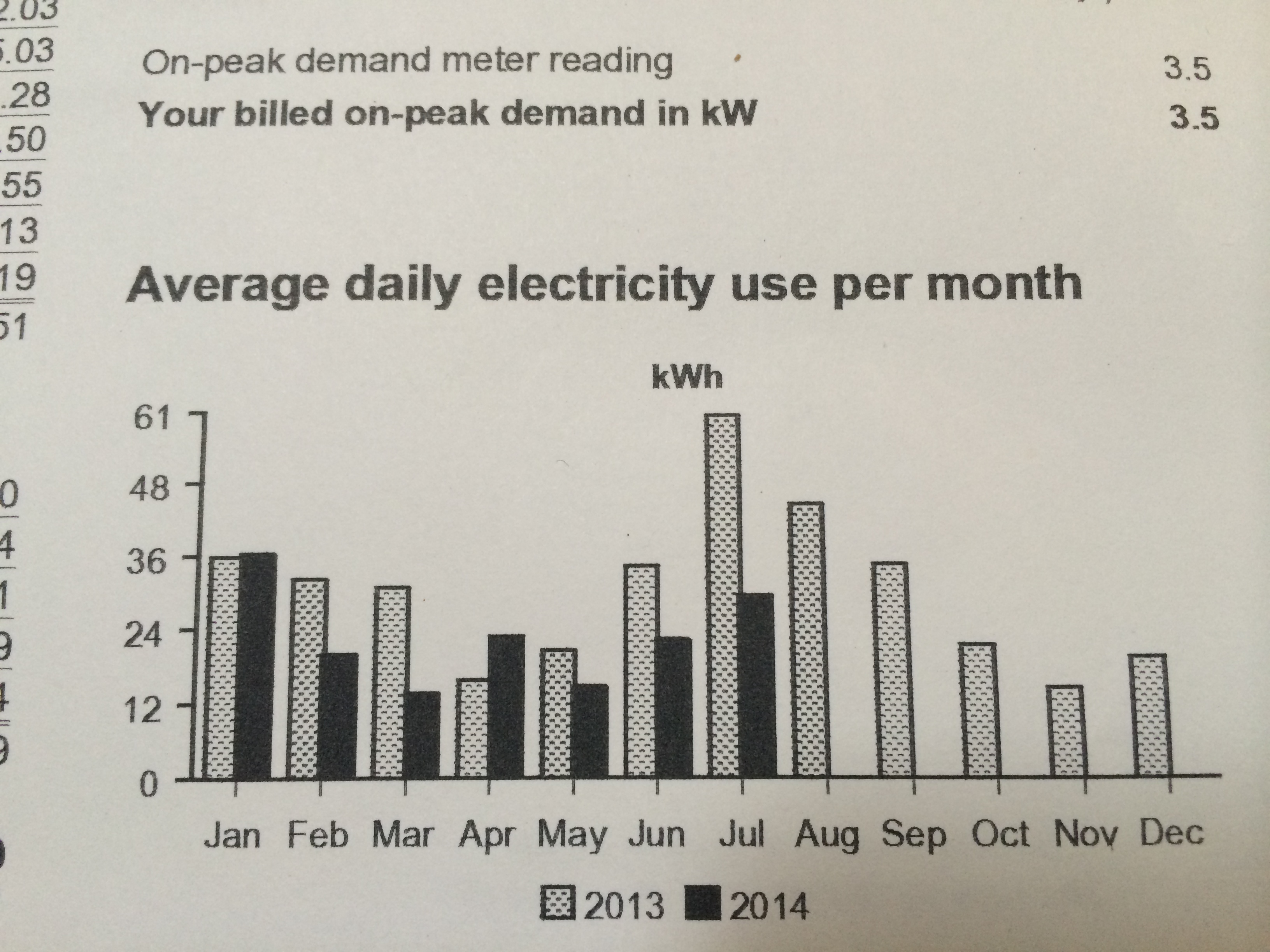 OPTIONS:

Horizon Energy Systems has developed effective products, means, and methods for shifting your loads instead of controlling them. Our proprietary products all your a/c or heat pump to remain off during peak times. This allows you to keep your home running at demand levels that are far lower than a load controller will allow. No compromise in comfort.
A load controller addresses the symptom(s) of high energy bills but ignores the real problem. Years of research and testing in desert homes has shown us that most of heat entering a home enters through the ceiling. This affects comfort, energy consumption, and demand charges.
Demand charges are based on how long big energy users (like a/c units) run during any one hour period. When the a/c unit is not running during on peak times the APS demand levels and associated charges are eliminated. Our patented products, means, and methods come together to create a system that allows homeowners to greatly reduce their demand levels. This is why we have come to call this system our Demand Reduction Package (DRP). The DRP will work in any type of house or building with an attic. Flat roofed buildings do not have the space to install this system and therefor
would not benefit from a DRP.

CONCLUSION:
Rather than control demand we can effectively shift demand without compromosing your comfort. This has an immediate and lifetime effect on your comfort, energy bill savings, and roofing system.
Your next move is to schedule a visit with one of our trained energy auditors. These home energy audits are crucial in order to evaluate your specific needs. Once we have collected data on your home we will send you a specific plan of procedure along with an accurate, personalized quote.
Questions? Email us at pleasesavenrg@gmail.com or call our office at 602-867-3176.

Web page design and maintained by B Rad Design Group.
Copyright 1997-2020. All images and text copyrighted by Horizon Energy Systems.