Arizona Public Service, Salt River Project, Load controller, Pensar, Inergy Systems, Smart panel 3000, Home Depot, energy conservation starts with a quality reflective insulation product.


Load Controller for Demand Rates
WHAT IS A LOAD CONTROLLER?
Simply put, a load controller is like a cruise control for your electric system. You set the level of savings, you reap the benefits.
How does a load controller work? A load controller is an outdoor computer that is installed next to your breaker panel and is connected to the 220v appliances like A/C units, clothes dryers, water heaters, electric spa heaters, etc.
This unit constantly measures the usage of power in your home and through load shedding and a pre-set control priority lowers your demand and thus your bill. As the demand increases, the load controller "sheds" (shuts off), lower priority appliances to maintain a user pre-set demand level. Dropping your demand 5kw = a $60 reduction per month. It's easy to calculate your savings based on these numbers (estimate based on a 1500 square foot, all electric home), larger homes have much larger savings.
Once the load controller is set up and after a few tweaks in timers for water heater run time and even room temperature settings, it's a "set it and forget it" piece of equipment.
We have been installing these for 37 years and they are virtually maintenance free.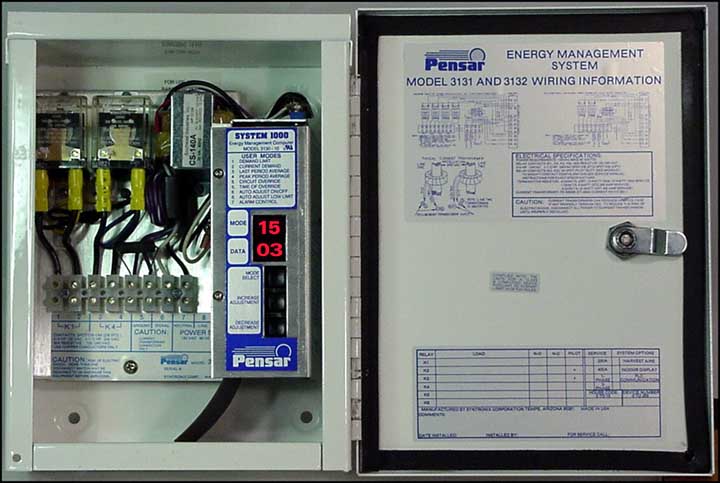 This is an example of an older system that is no longer supported.
You can see the digital read out which shows demand set point, current demand use and other
useful data.
While the Pensar system is no longer supported we now carry other brands that can suit your needs.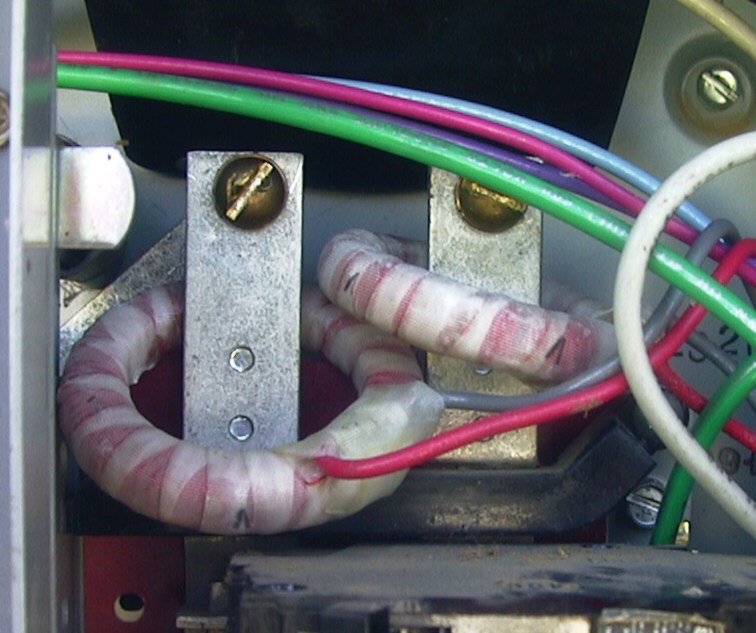 Current transformers on main buss bars measure power use


Call 602 867 3176 to schedule a site survey or email us at pleasesavenrg@gmail.com
Battery Storage Systems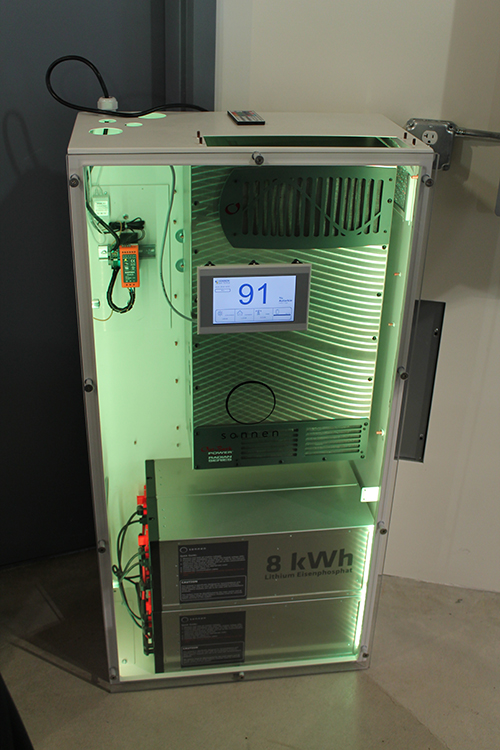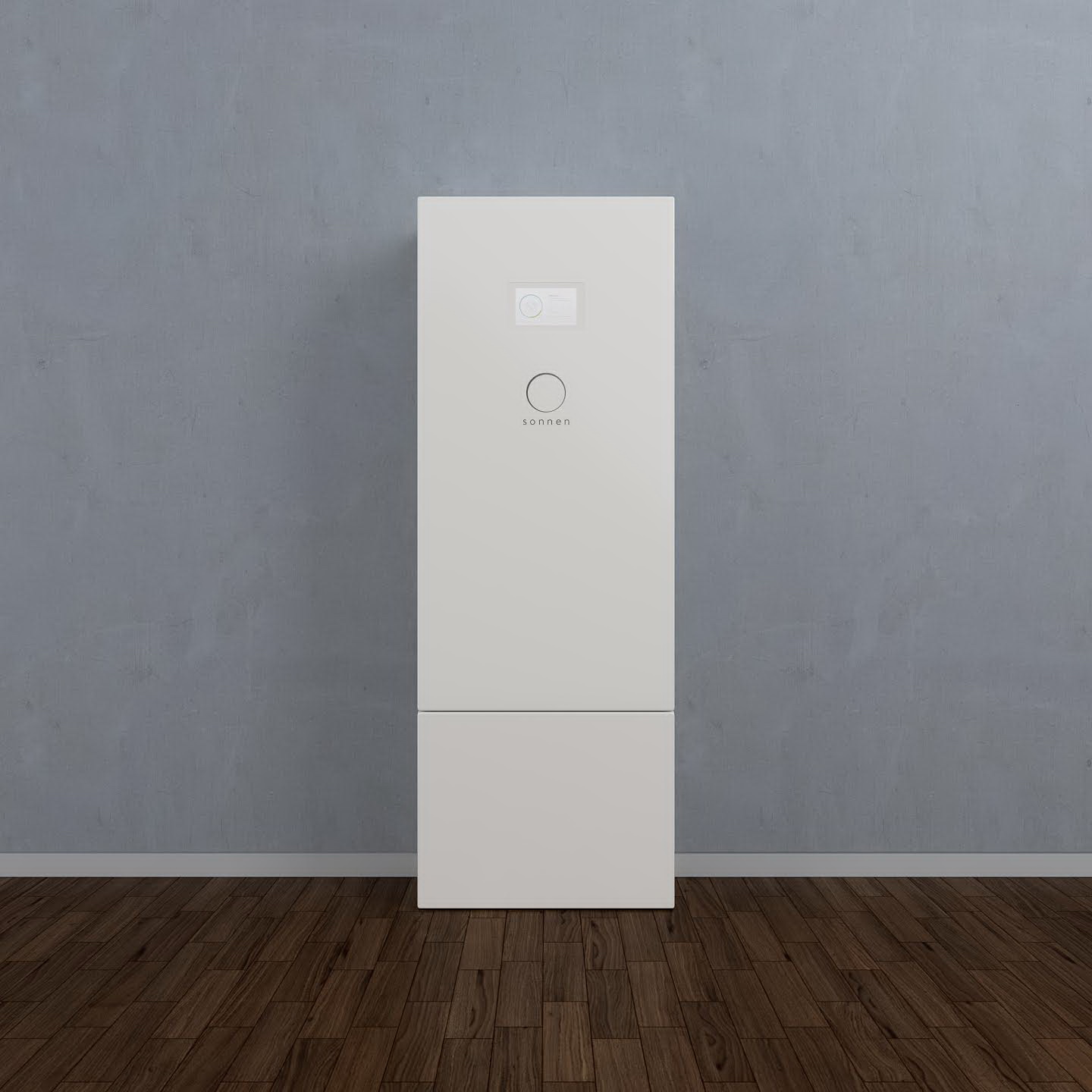 Sonnen Battery Storage
Manufactured in Germany and tested on over 10,000 homes, power storage becomes a viable option
with a load controller. You can store inexpensive, off peak power then draw off of it during the expensive
on peak times. Click here for more

LOAD CONTROLLER SAVINGS
Dorothy Marzella in Scottsdale has a four bedroom ranch with a pool and has saved $16,000 in twelve years on her APS bill! Although this figure is on the high end of most of our customers, you can expect at least a 25% drop in your monthly bill with little or no change in lifestyle, many save as much as 40%.

JW Flint:
"I purchased a home in Scottsdale over three years ago; 3500 Sq ft with two 5-ton A/C units, two water heaters, pool, etc. A beautiful home with an enormous electric bill. We are on the APS Combined Advantage Rate. We were paying 330/month on the average plan (even with programmable thermostats) with the actual peak summer bill exceeding $400.
Two years ago you installed the load controller. On the averaging plan our monthly bill is now $154 and our highest single monthly bill has been $225 over the the past two years. A savings of $4200 in just two years. The load controller has been well worth the investment. I just wanted to thank you and let everyone know the savings are real."
JW Flint.
Shared thoughts:
Alternative power, demand controllers and storage are all great ideas and many times are sized with cost being a function of the ROI.
When you boil energy conservation down to the bottom of the pot you wind up with human comfort. We pay more for our comfort than all the other loads combined. Boil it down farther and it's the movement of heat into or out of our homes that affects our comfort. Would it not be prudent then as part of an overall plan to achieve net zero or 95% off peak to address the movement of heat? Click here to explore some innovative and proven options.
The following loads are considered a standard installation:
Heat Pump(s) or AC units
Clothes Dryer
Electric Hot Water Heater
A typical installation for an all electric home is approximately $3025.




To return to the Phoenix page

Click here
Make sure you check out our home page click here
Click here to contact an application specialist or if you just have questions


Web page design and maintained by B Rad Design Group
Copyright 1997-2017 all images, text and HTML copyrighted by Horizon Energy Systems.
All rights reserved and violators will be prosecuted.
Information in this document is subject to change without notice.
Other products and companies referred to herein are
trademarks or registered trademarks of their
respective companies or mark holders.