Attic venting needs intake and exhaust vents. Find them here

energy


About us | Videos | Email us | Online Energy Store
Roof Vents That Work

Pop vents, ridge vents, dormer vents, gable vents this vents that vents...what really works?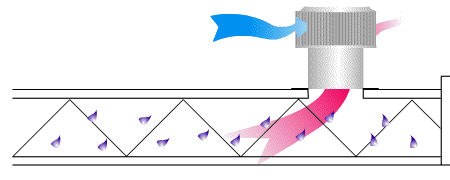 Acting like a chimney on a hot day, hot air rises up and out. With wind, a vacuum removing moisture.
Consider the benefits:
They are very effective

Available in many sizes

Easy to install due to the wide, stiff flashing

Rain/wind/hurricane proof

Won't leak unless submerged

No assembly, arrives ready to install

Tested at Texas A&M University Energy Systems Laboratory
10" Aura Vent
12" Aura Vent
14" Aura Vent
16" Aura Vent
18" Aura Vent
20" Aura Vent
Click here for quiet, efficient attic fans
Click here for installation instructions
Price includes shipping in the U.S. excluding Hawaii and Alaska. Email for quote.
Click here to return to the main page



Web page design and maintained by B Rad Design Group
Copyright 1997-2014 all images and text copyrighted by Horizon Energy Systems.
All rights reserved and violators will be prosecuted.
Information in this document is subject to change without notice.
Other products and companies referred to herein are trademarks or registered
trademarks of their respective companies or mark holders.