TCM Steel Building Insulation:
We are proud to announce a new member to our Thermal Control Membrane reflective insulation
product: TCM/4wr for steel structures.
This membrane has a tough inner white vinyl laminate that is assembled with our patented TCM
technology which acts as a flexible Thermos Bottle to keep the heat out during the summer and
in during the winter.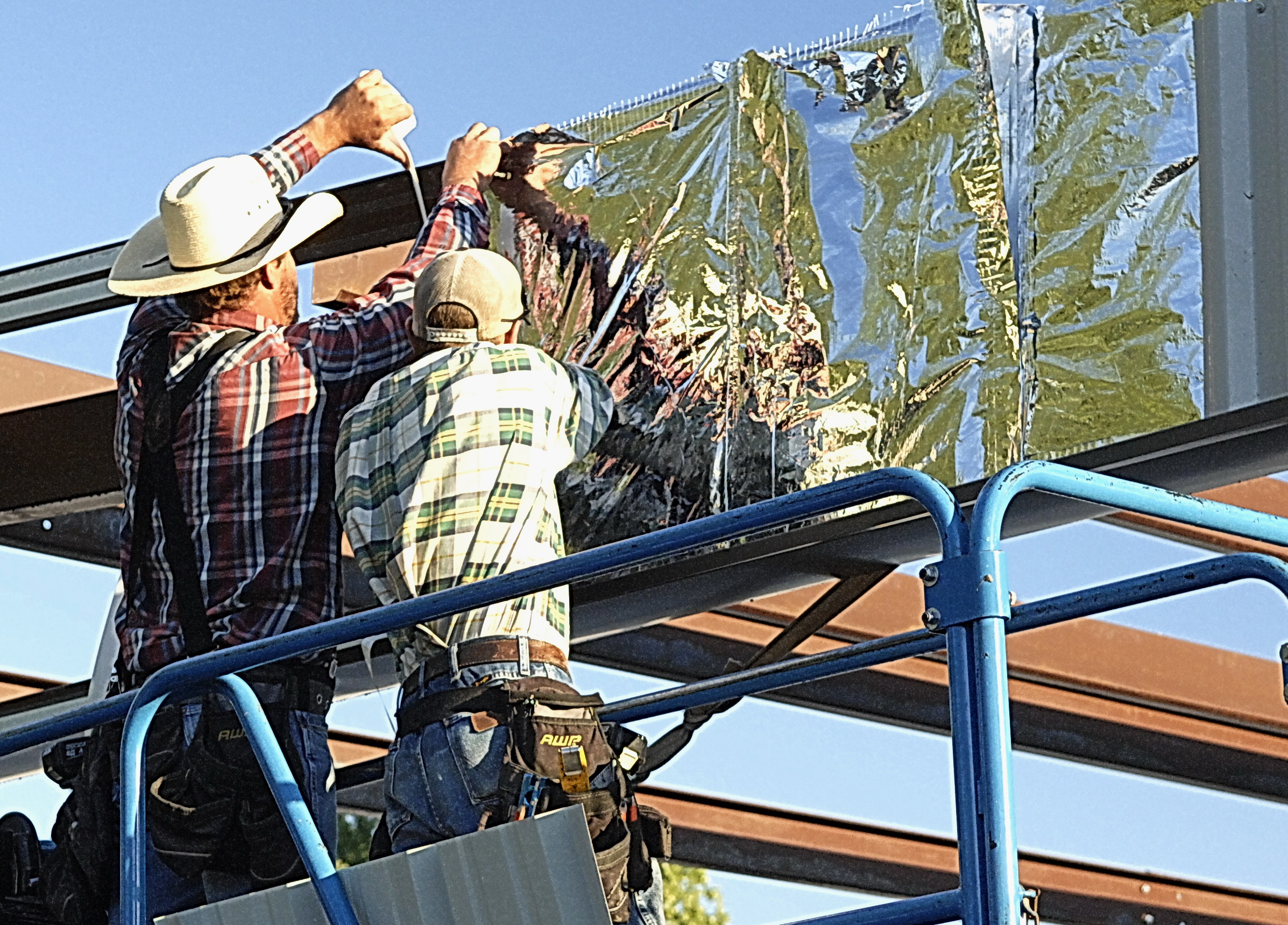 The highly reflective surfaces are the lowest emissivity in the world reflects the summer infrared heat and does not allow it into the building.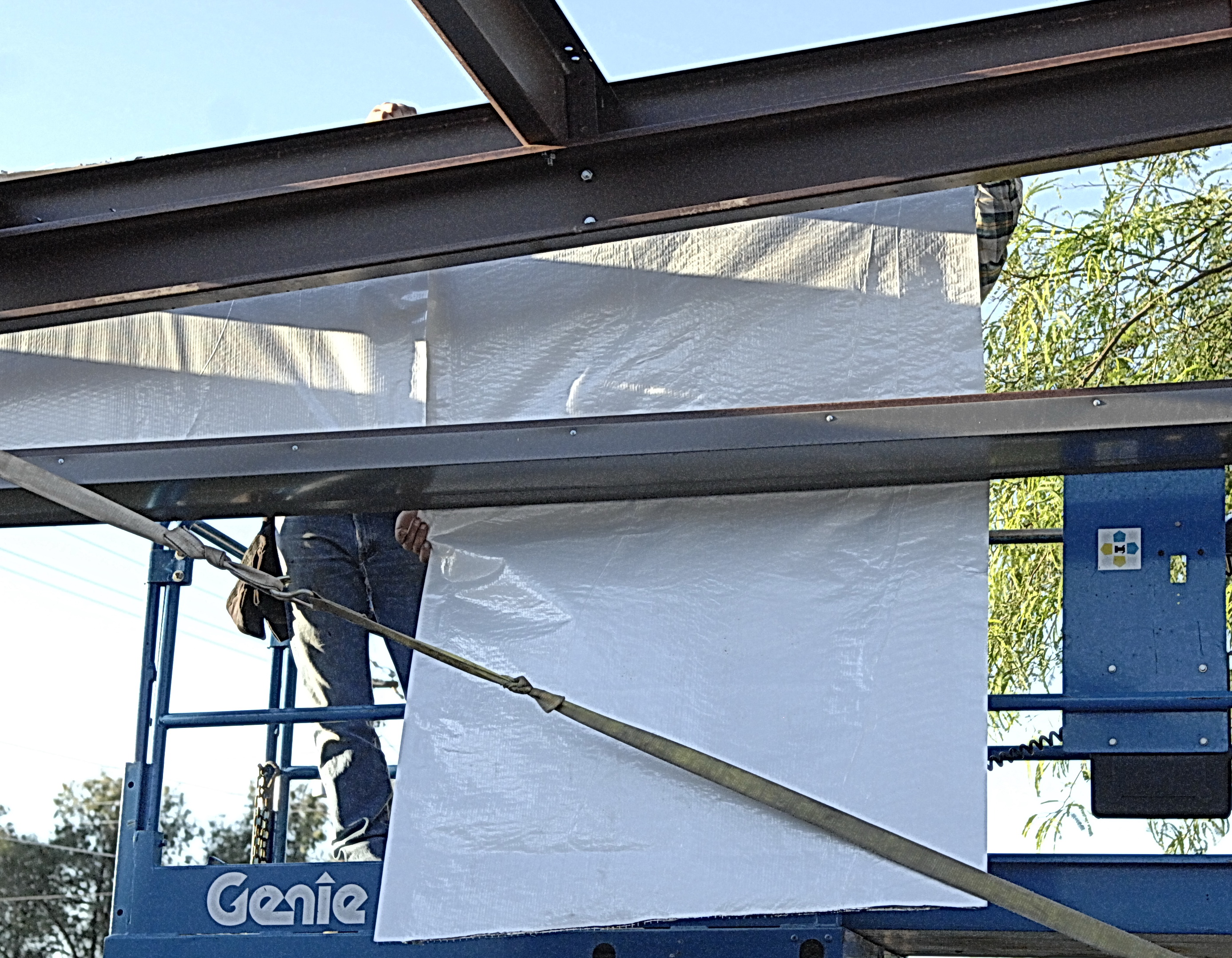 The inner facing layer is a tough, rip-proof white vinyl laminate.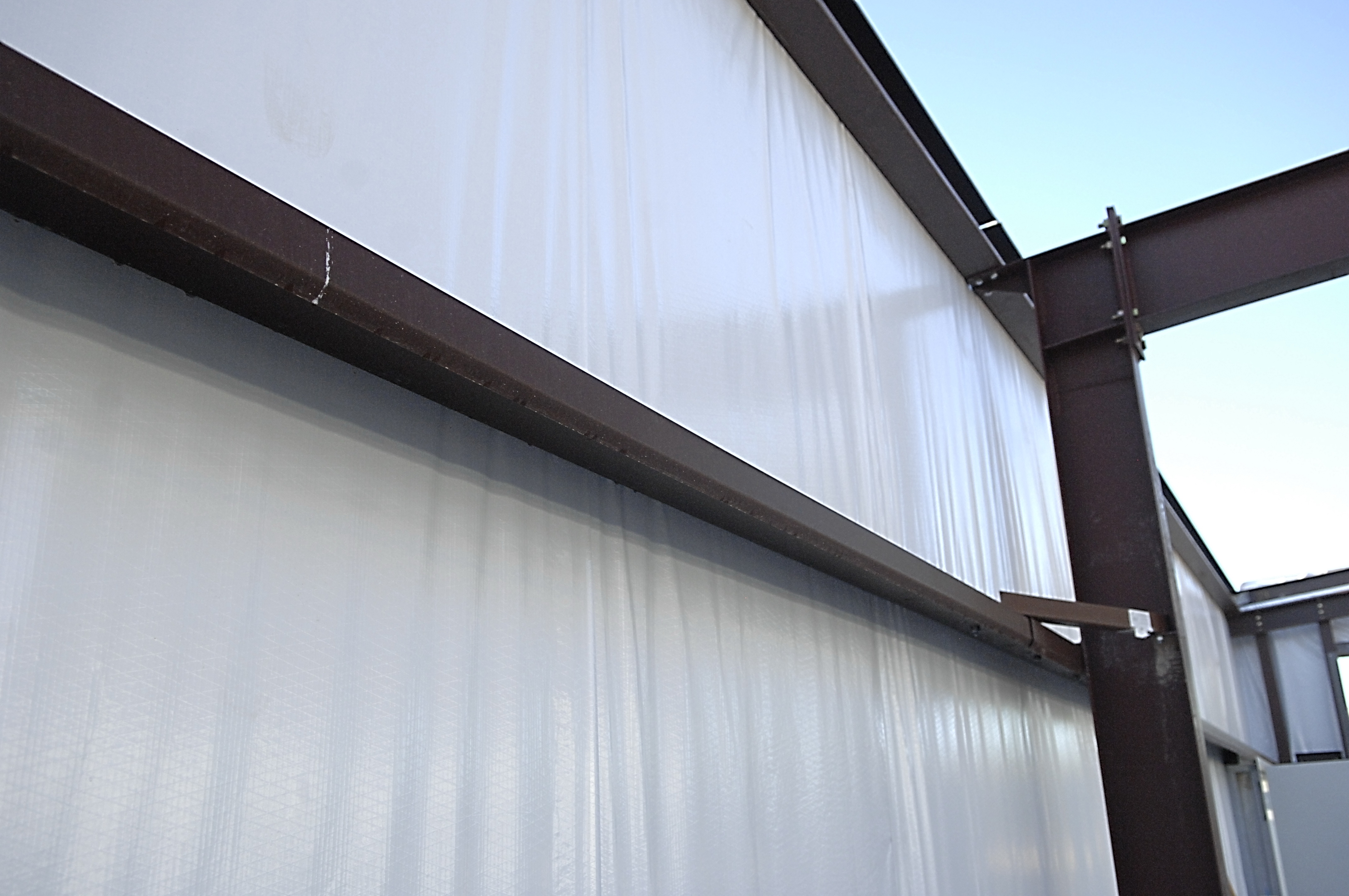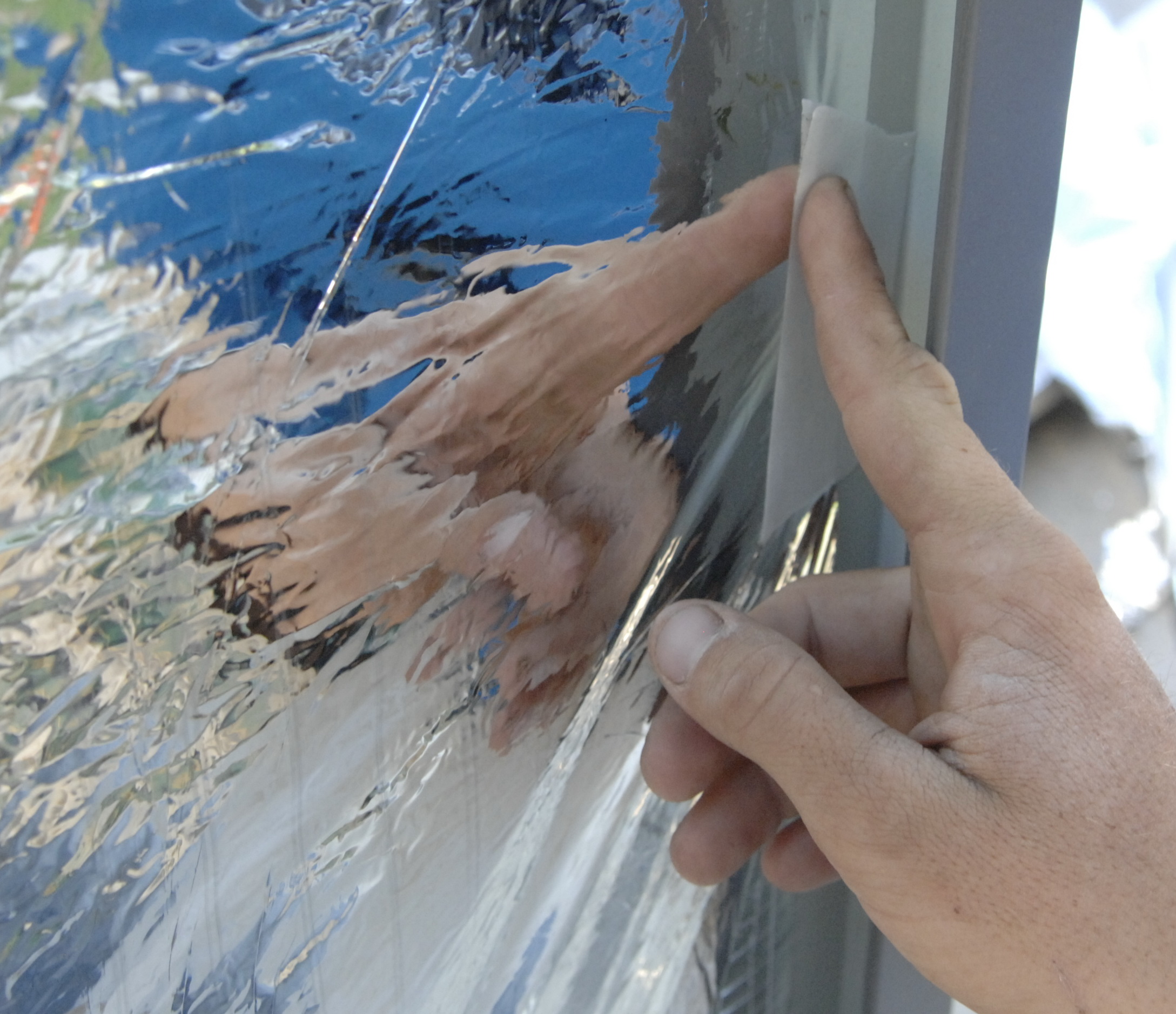 This is the most reflective radiant barrier in the world.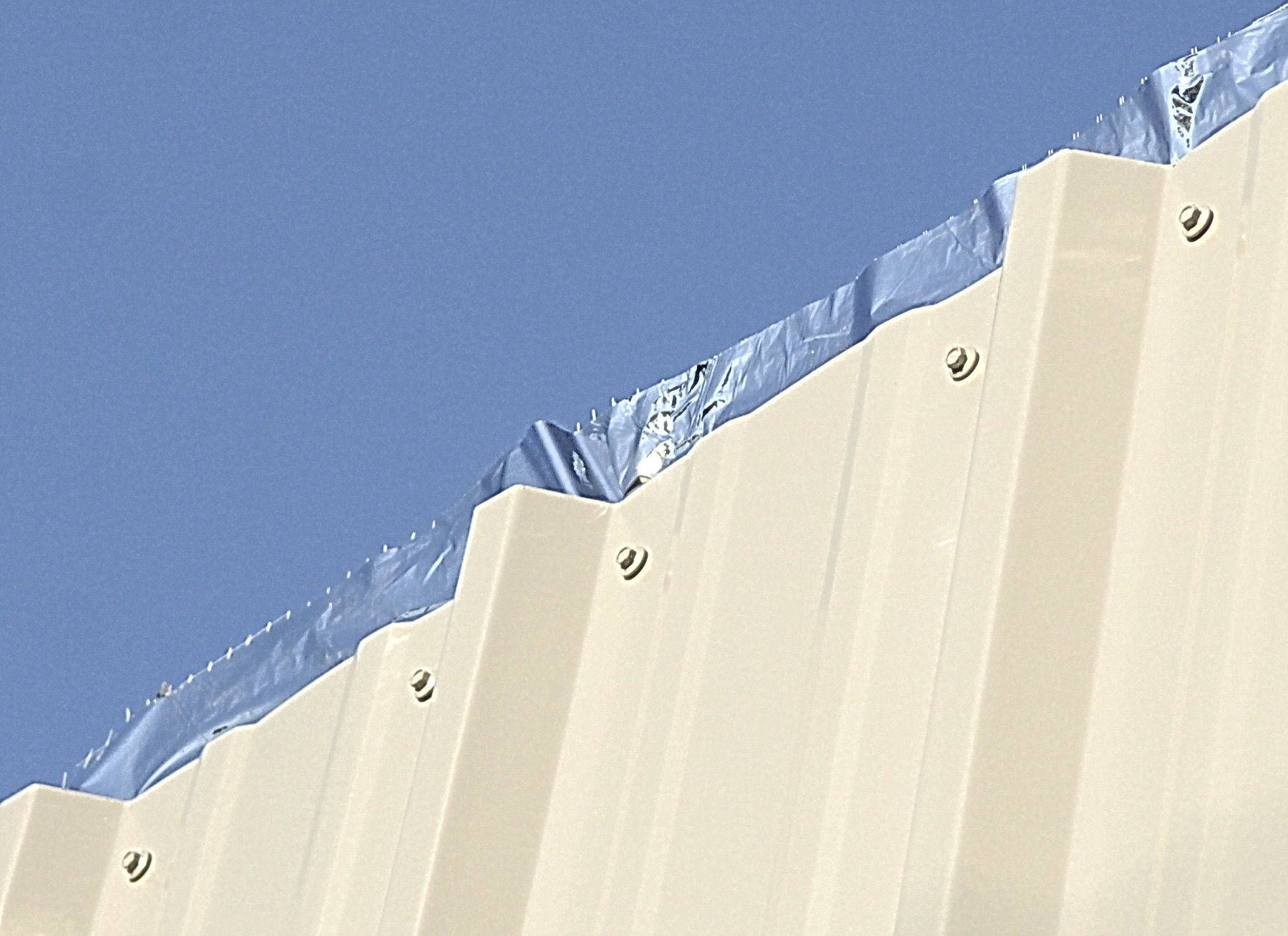 TCM seen above the side walls.

TCM is easy to work with and outperforms all other steel building insulation products.
Quiet, comfortable, affordable, lasts forever. Don't pack your new building full of carcinogens, you are going to be breathing
in there for hours on end at times. Click here for more information on fiberglass insulation.
For pricing on this product click here.
Email: pleasesavenrg@gmail.com